"100 Women" is the new fashion illustration exhibition launched by SHOWstudio celebrating all women and honouring the centenary of women's suffrage.
For the exhibition, SHOWstudio founder and fashion photographer Nick Knight chose to highlight 100 incredible models who empower and challenge the conventions of feminity.
Curated by SHOWstudio's Bex Cassie, the show has over 50 fashion illustrators that have depicted the 100 women's favourite image and favourite dress that they felt have given them inner strenght. By asking each model to send in an image of the outfit they wore that made them feel most empowered, accompanied by a quote to explain why it made them feel this way, the exhibition therefore has reimagined a woman's world. A world that each of these women wants to highlight. The exhibition redefines what the world has assumed a women should feel like or be like. It does not pressume it, it is showcasing what the 100 women have chosen to put forward through the power of art.
Nick Knight explains: "As Director of SHOWstudio, the team and I were absolutely determined to celebrate 100 years of votes for women. Although much has changed since women won the right to vote in 1918, there is still so far to go in allowing women to be heard. With this exhibition, we wanted to give the greatest models - those who are so often not part of the decision of how they are portrayed in fashion imagery or indeed what they wear - the power to decide what empowers them."
Not only is the message behind the exhibition, behind the image, behind the fabric an important one, the art depicting the message is visually impactful, with each illustrator presenting their own artistic style. The looks for the illustrations, come from models such as Naomi Campbell, Kate Moss, Kendall Jenner, Andrej Pejic, Aimee Mullins, Devon Aoki, Slick Woods, Claudia Schiffer, Maye Musk, Cindy Crawford, Cara Delevingne, Iman, Karlie Kloss, Paloma Elsesser and many more.
Have a look below to some of the art on show, but to experience its message you really should if you are in London head down to SHOWstudio and experience for yourself and feel the power of fashion, the power of art and the powert of women uniting and coming together in a visual manner and in an impactful message and imagery.
The exhibiton showcases that creatives care and the power of creativity has the ability to reflect and mirror a women's power, her inner and outer strenght shinning through the art.
---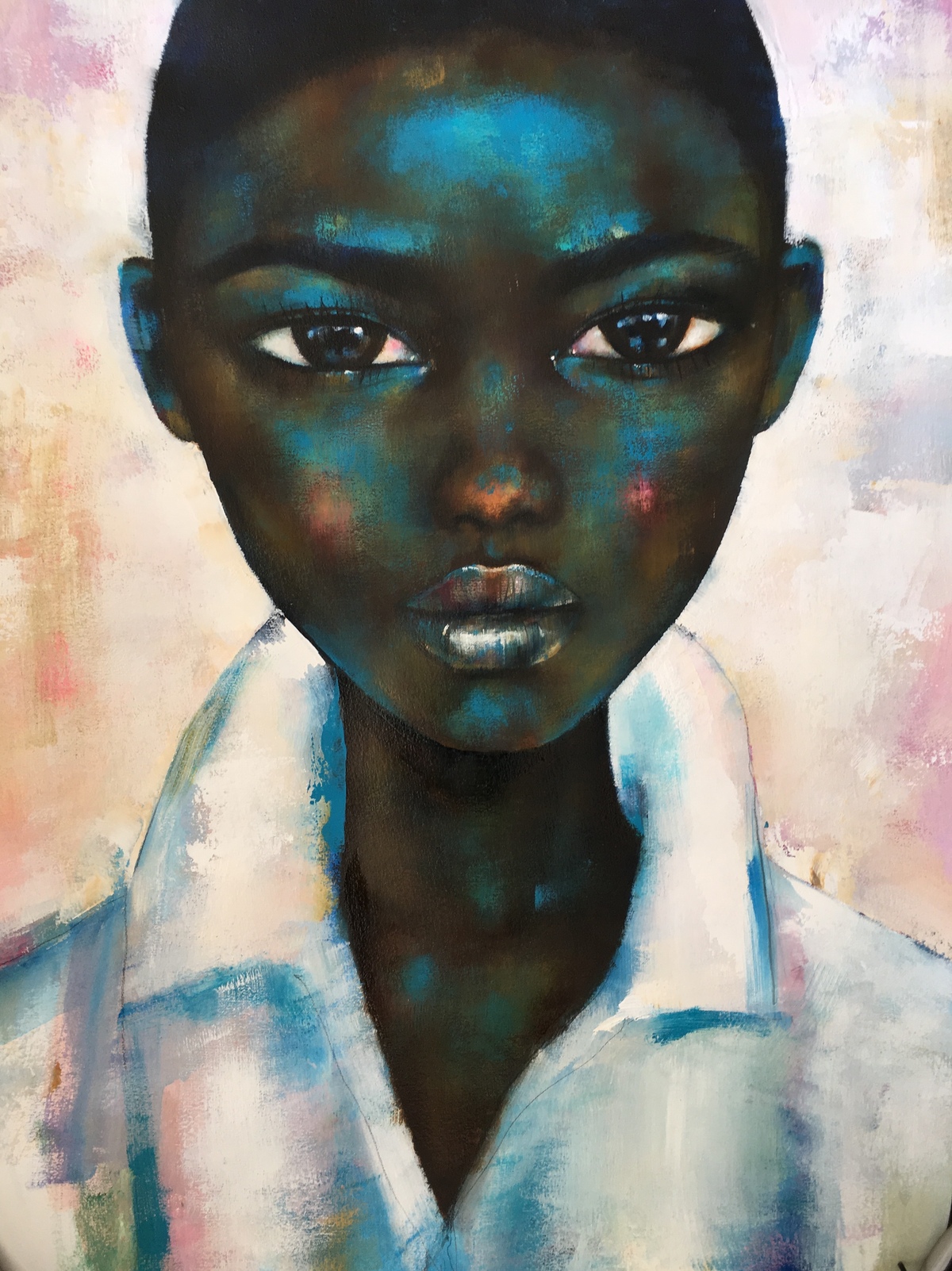 Grace Bol by Suzy Platt @gracebol @suzy_platt
"Let your inner beauty shine, be strong from within, when you feel good inside, your natural beauty will always come through" - Grace Bol
---
Tessa Kuragi by Tina Berning @tessa_kuragi @tina_berning
"I felt empowered here because this was my first fashion shoot with such a highly respected team. The shoot was inspired by me, and to get this shot required mastery over my body and pain as the needles were inserted through my flesh to hold the dress sleeve on. I have always been attracted to the beauty in pain." (Referencing a photograph by Nick Knight) - Tessa Kuragi
---
Claudia Schiffer illustrated by Suzy Platt @claudiaschiffer @suzy_platt
"Playing at being Superman, when in real life I was actually Clark Kent." - Claudia Schiffer
---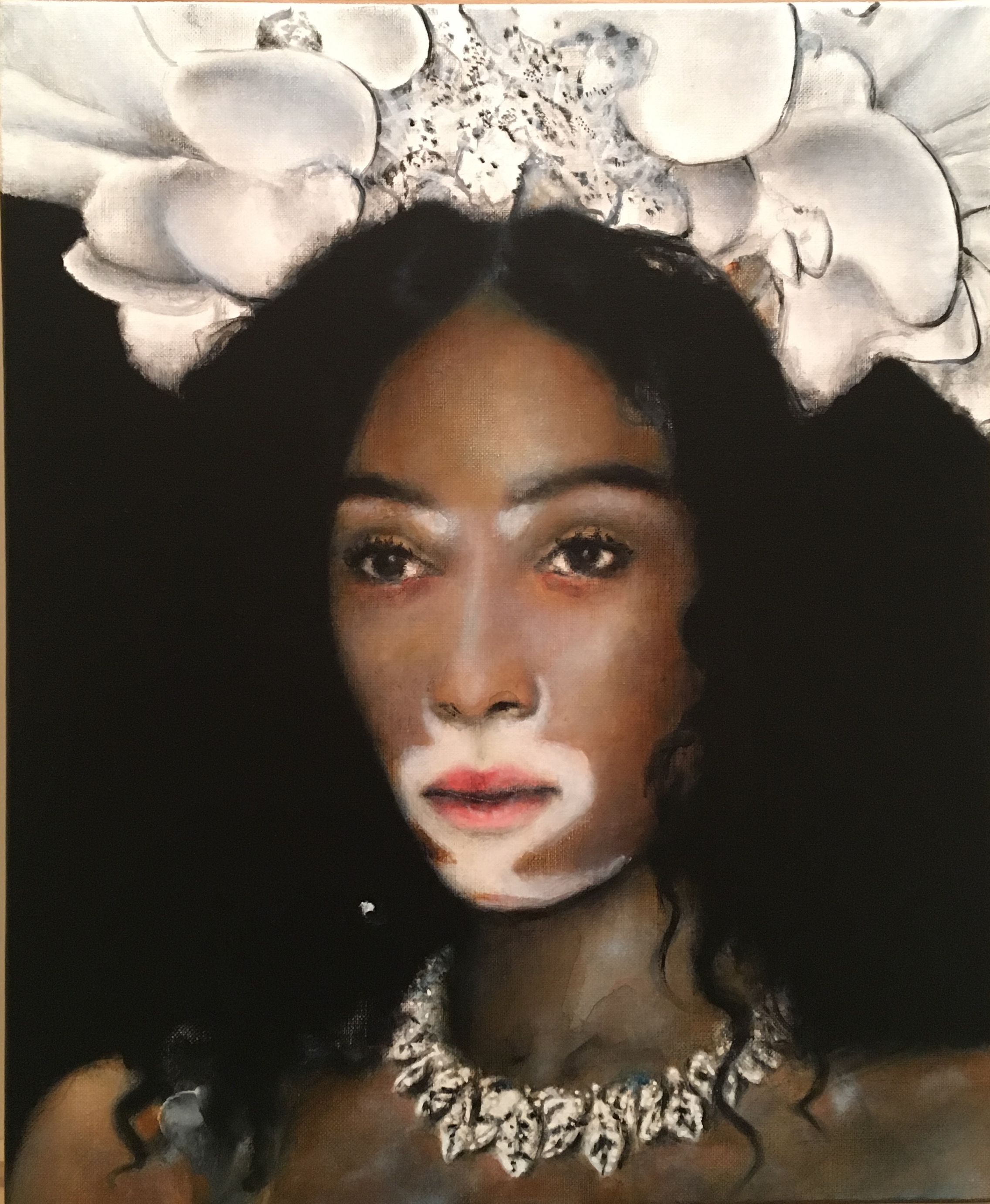 Winnie Harlow by Antoine Cordet @winnieharlow @___antoinecordet
"I'm choosing my first Met Gala look...This means a lot to me because I never imagined I would be attending the MET, let alone be a part of the design process with a brand like Tommy Hilfiger. The whole look made me feel like a princess and the whole day felt like a blessing" -Winnie Harlow
---
Devon Aoki by Ozabu @devonaoki @ozabu
"There's no other picture that could take the place of this one for me. Our team... you, Nick, and how you've always treated me. You've been so kind and looking back I'm grateful to you for that. Shooting this, I felt comfortable and beautiful - weird but still me. I remember liking the fact that the makeup was so subtle and didn't cover my freckles. I don't think I could have predicted how far this image has travelled that night in the studio." - Devon Aoki
---
Aimee Mullins by Petra Lunenburg @aimeemullins @petralunenburg
"My particular adventures in modeling were unique in that I was able to change my body as many times as I changed my outfit. To that end, it only felt right and honest to submit ONE moment where I felt that my power as a woman were highlighted and bolstered by the fashion: The image I chose is from the cover image of me that Nick took now 20 years (!) ago; even though the intended original outfit was sport-centric and looked great, removing layers until the curves of my body were on full display - both those of flesh and of woven carbon fiber - made the final pared-down outfit (namely, some leggings and my Cheetah legs) one of the most memorable and fashionable for me. It has remained a powerful image for me mainly because it introduced the world to something made for a sports function, and transformed that functionality into a sculptural, aesthetic beauty... a truly future-fashion look." - Aimee Mullins
---
Kiko Mizuhara by Velwyn Yossy @i_am_kikoxo @velwyn
"I was asked to pick out the theme [for a shoot with Monika Mogi] and I made a point that we are all Earthians because, at that time, there was an argument on my racial grounds in Japan. So I created this complete character for the shoot, for Ginza magazine of October 2017. A girl from outer space who was amused, puzzled and felt comforted by looking at humans on the earth." - Kiko Mizuhara
---
Sanam Sindhi by Helen Bullock @sanam @helendebullock
"This look [by No Sesso] makes me feel empowered because it's the opposite of everything I was taught to be - docile, quiet, and modest." - Sanam Sindhi
---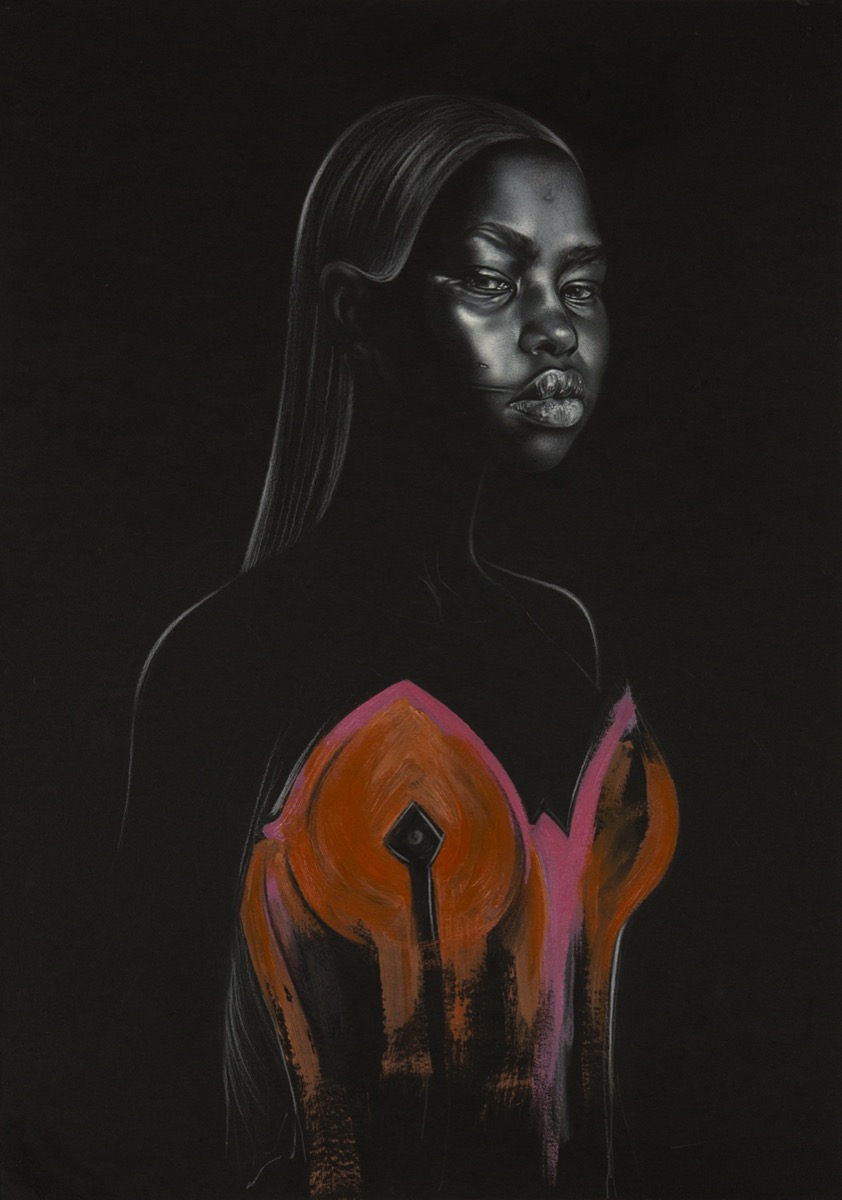 Aweng Chuol by Bex Cassie @awengofficial @bexcassie
"Being Human is your superhero power." - Aweng Chuol
---
Nataša Vojnović by Laura Laine @laine_laura
"'Yesterday I was clever, so I wanted to change the world. Today I am wise, so I am changing myself.' - Rumi. This quote is my favourite quote in my personal life and my life inside fashion. Being able to change myself while staying true to myself has always been the most important aspect of my life and career... and this quote says it all" - Nataša Vojnović
---
Halima Aden by Marco Rea @khalimaaden @marcorea.art
"This is one of the pieces I was styled in for my first ever photo shoot [by Mario Sorrenti], which turned out to be my first cover too. I felt empowered because for the first time in my life I realized that one could be modest and have a place in the world of high fashion." – Halima Aden
---
Yoon Young Bae by Dylan Qin @yoon_ambush @dylanqin1990
"The jacket made me look physically bigger, and gave me that feeling of being strong and big... an oversized jacket also has a way of helping me to focus on the camera with this feeling." (Referencing a photograph by Mok Jung Wook) - Yoon Young Bae
---
The exhibition is on from the 2nd November