Art warms the February days in Brussels during MENART FAIR at the Boghossian Foundation - Villa Empain, where an array of art galleries, will feature artworks from either the Levant, the countries of North Africa, the Gulf or Iran.
MENART FAIR founded by Laure d'Hauteville, and with Joanna Chevalier as artistic director, is an international modern and contemporary art fair focused on presenting art from the MENA region, spotlighting its impressive art, calling to our attention its diverse and rich artworks and artistic scenes.
Joanna Chevalier and Laure d'Hauteville @JulesMonnier
The fair aims for art to extend its brushstrokes, design, sculptural elements and embroidered threads across borders, as Laure d'Hauteville defines, "beyond being a trade fair, Menart Fair tells a story, that of the art of the MENA countries." An art fair that "creates bridges and allows to weave links" conveys Joanna Chevalier.
Alongside artworks displaying and speaking on a multitude of topics, from past to current notions or matters, personal experiences and perspectives; works that visually appeal as well as stimulate thought, are roundtable discussions and a non-profit exhibiting.
Art may aid us through difficult or troubling moments, it can inform, point us towards a variety of angles, feed our senses and emotions, and encourage connections. Connections and art we look forward to at MENART FAIR from the 3rd to the 5th February in Brussels at the Boghossian Foundation - Villa Empain. In the meantime, below are the galleries and artists with some of their enticing artworks that will be on show at MENART FAIR.
---
AMENOR CONTEMPORARY x SIMINE Paris:
Ghasem Hajizadeh, Le Cabaret, 1979, oil on canvas, 130x162cm
Reza Derakshani, Every Night and Every Indigo Day, 2021, mixed media on canvas, diptych, 200x140 cm
Atelier Nadeen x jihad khairallah architects:
Jihad Khairallah, Kōzō, 2022, solid wood structure with steel brackets, 228x121,5cm
AYN GALLERY:
Marion Boehm, in collaboration with Roger Moukarzel, JAMILA, 2022, mixed media collage, 166x118 cm
Baronian Gallery: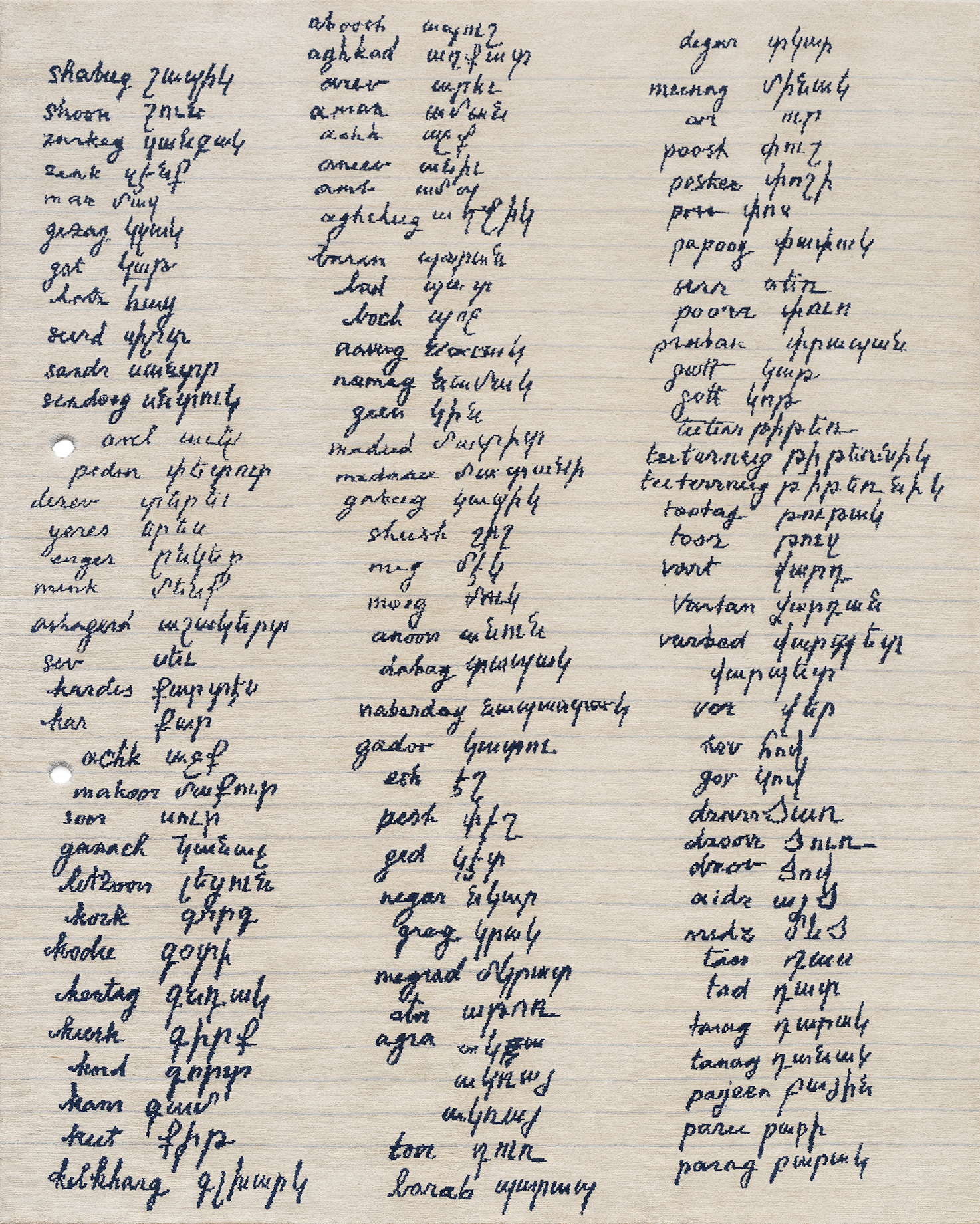 Mekhitar Garabedian, fig. a, a comme alphabet (shabeeg-parag), 2020, Handmade carpet, wool, silk, 240 x 182 cm
Galerie Bessières: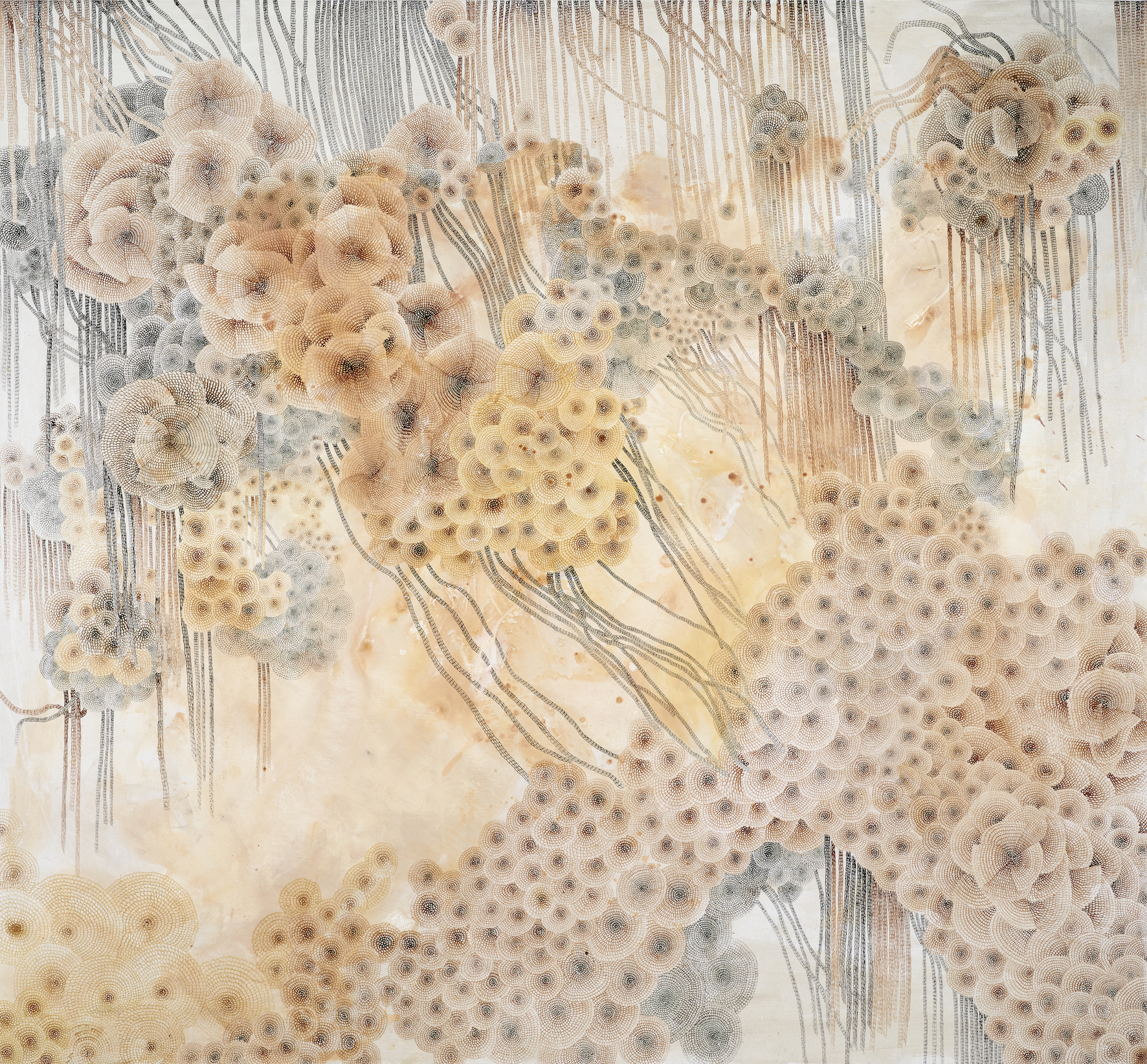 Hala Schoukair, Untitled, 2019, acrylic on canvas, 137x148 cm
Serge Najjar, Moon Reverie, 2022, photograph glued to aluminium, 70x87.5cm, edition 1 of 5 + 2AP

Galerie Dar D'art:
Mohamed Chebaa, Composition, 1983, mixed media on paper, 50x32 cm

Everything I Want: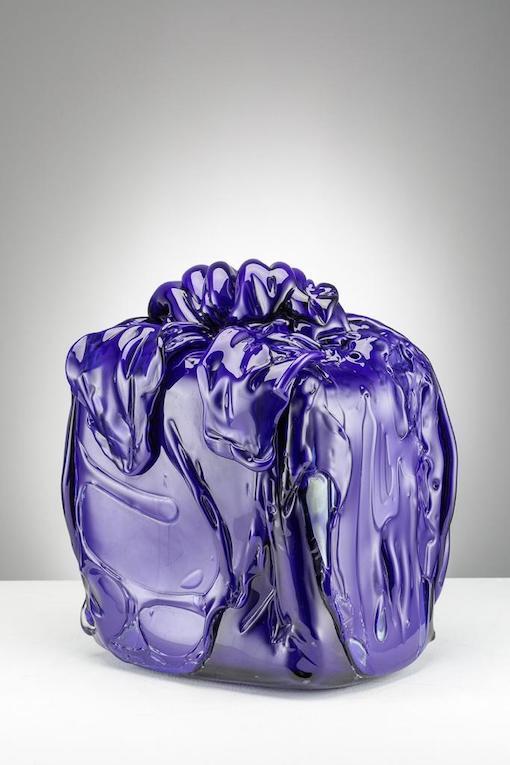 Osman Yousefzada, Untitled 2 from the Wrapped Objects Collection, 2022, hand-blown murano glass, 35x27 cm

Fann À Porter:
Houssam Ballan, Untitled, 2022 oil on canvas, 130x150 cm
Françoise Livinec:
Georges Hanna Sabbagh, Untitled, 1919, oil on canvas, 115x86cm
Gaya Art: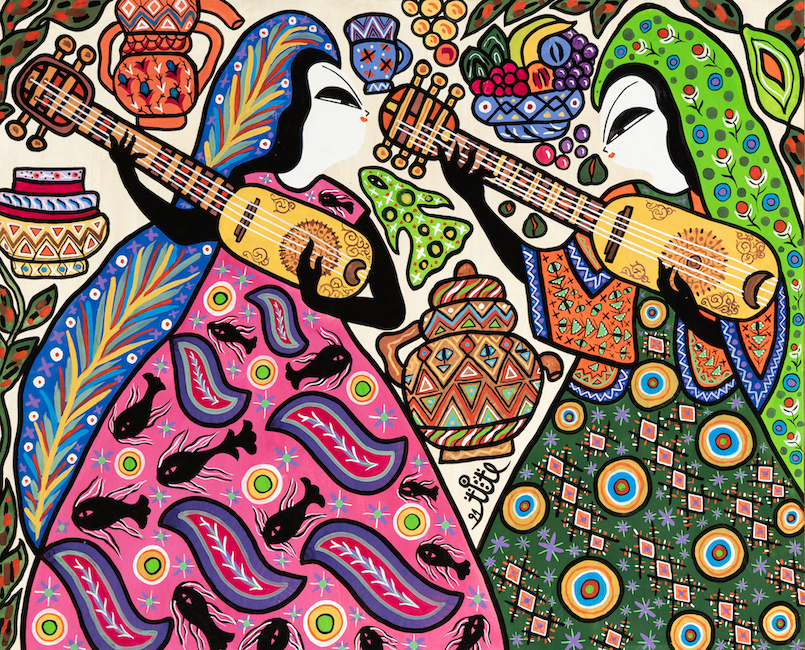 Baya, Untitled, 1991, gouache on paper, 82x100 cm
Bardi (Mehdi Djelil), Le Rempart, l'Oiseau et Moi,, 2020, acrylic on canvas, 145x195cm

Gery Art Gallery:
Bilal Bahir, Bachelard shell, 2020, mixed media on antique papers, 42x31cm
Hunna Art:
Zayn Qahtani, Ritual At The Dilmun Temple, 2021, earth pigments, watercolour, coloured pencil, ink on recycled cotton paper, 30x21 cm.
Alymamah Rashed, I ROSE OUT OF EARTH TO LOSE YOUR PRAISE (I LONG FOR YOU), 2021, watercolor and charcoal on paper, 434x152 cm.
Eman Ali, Untitled #3, Banat Al Fi'9a (The Silver Girls), 2022, Fine Art Archival
In Situ - Fabienne Leclerc:
Joana Hadjithomas & Khalil Joreige♂, Message with(out) a code I, 2022, Tapestry (Linen, Cotton, Polyester, Paper, Viscose, Acrylic, Wool), 123x171cm, Edition of 5 + 2 AP © The artists & Galerie In Situ-fabienne leclerc, Grand Paris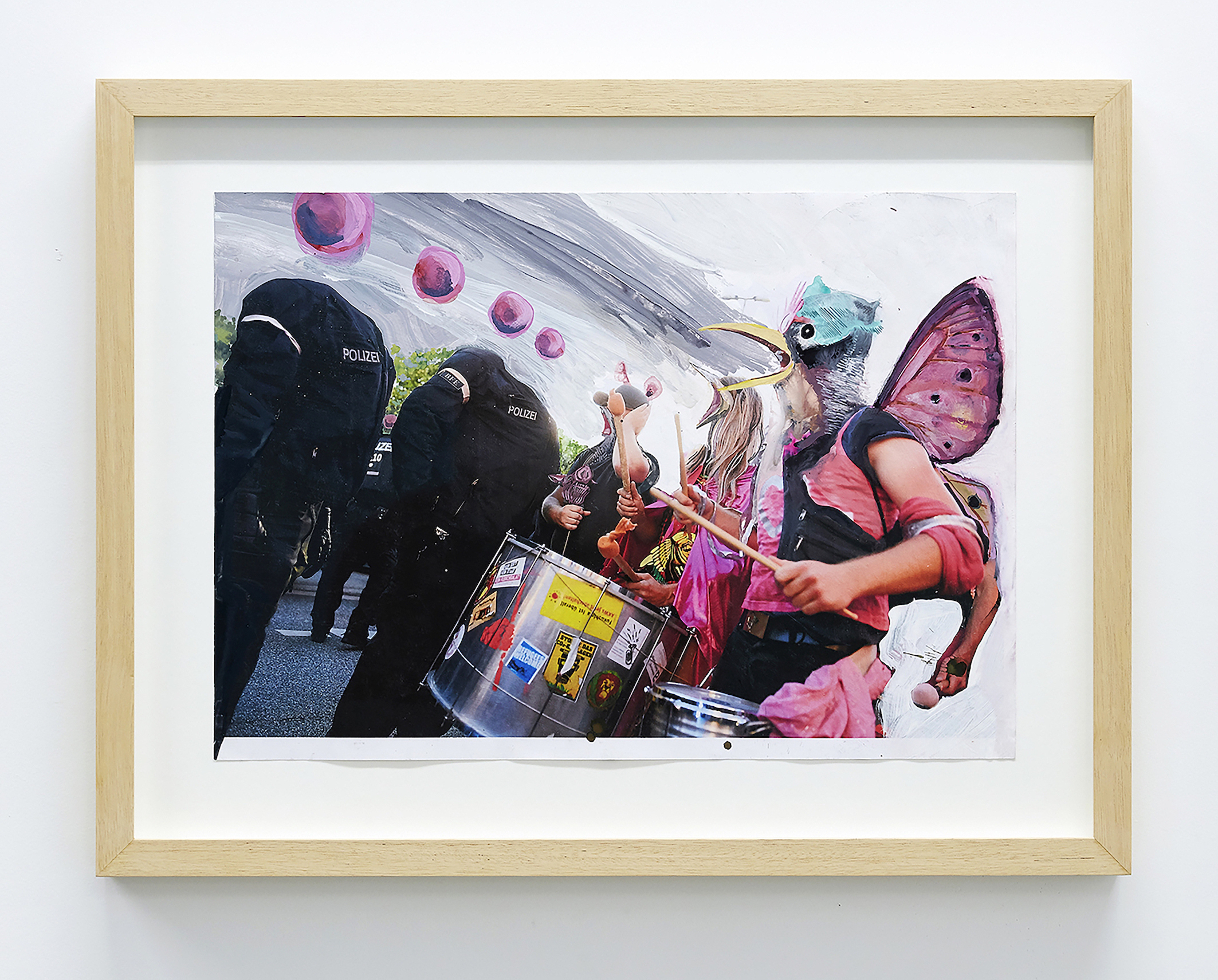 Rokni Haerizadeh, If Marco Polo brought the pasta meme to Europe from China, 2018, Gouache, gesso, watercolour and ink on printed paper, 29,7x42 cm, (41x54x3cm framed), unique piece

Galerie La La Lande:
Nada Elkalaawy, Figure of Speech, 2022, oil on canvas, 160x180cm
Elham Etemadi, Bring The Light, 2022, acrylic on canvas, 160x200cm
Le LAB:
Bahaa Amer, Euphoria, 2022, mixed media on wood, 110x85cm
Omar Chakil, GROS GUILLAUME, 2022, stool on wheels, raw massive hand carved white and yellow, Egyptian Alabaster, 30x40cm
MARK HACHEM:
Chaouki Chamoun, That peace I am looking for, 2015, acrylic on canvas, 120x80 cm
Musk and Amber Gallery:
Mohegh (Mohammad Hossein Ghaderi), Home bar, 2019, handcrafted unique and fine wood storage with mirrors, 200x180x40cm
Galerie Nathalie Obadia:
Youssef Nabil, Moulin Rouge, Paris, 2003, 2003, hand-coloured silver print, series of 10 each unique, 26x39cm
Hoda Kashiha, The Time He Left His Shadow, 2021, acrylic on canvas, 180x150cm
Saleh Barakat Gallery:
Azza Abo Ribieh, Untitled, 2022, tulles and thread on canvas, 100x80cm
Galerie Tanit:
Adel Abidin, Politically Correct, 2018, coated stainless steel sculpture 250x325 cm, edition 1 of 3
Ghassan Zard, Untitled from "On a shore" series, 2022, brass, 9x32x5 cm
Chafa Ghaddar, Collapsing Hues, 2022, mixed media on canvas, 500x220 cm
Serge Najjar, The Traveler, 2018, inkjet on ultra smooth paper, 50x50 cm, edition 1 of 5 + 2 AP
Tamara Haddad, Oil Spill III, 2022, oil, acrylic and sand on canvas, 95x105cm
Mojé Assefjah, Song for a Tree, 2022, egg tempera on canvas, 100x80 cm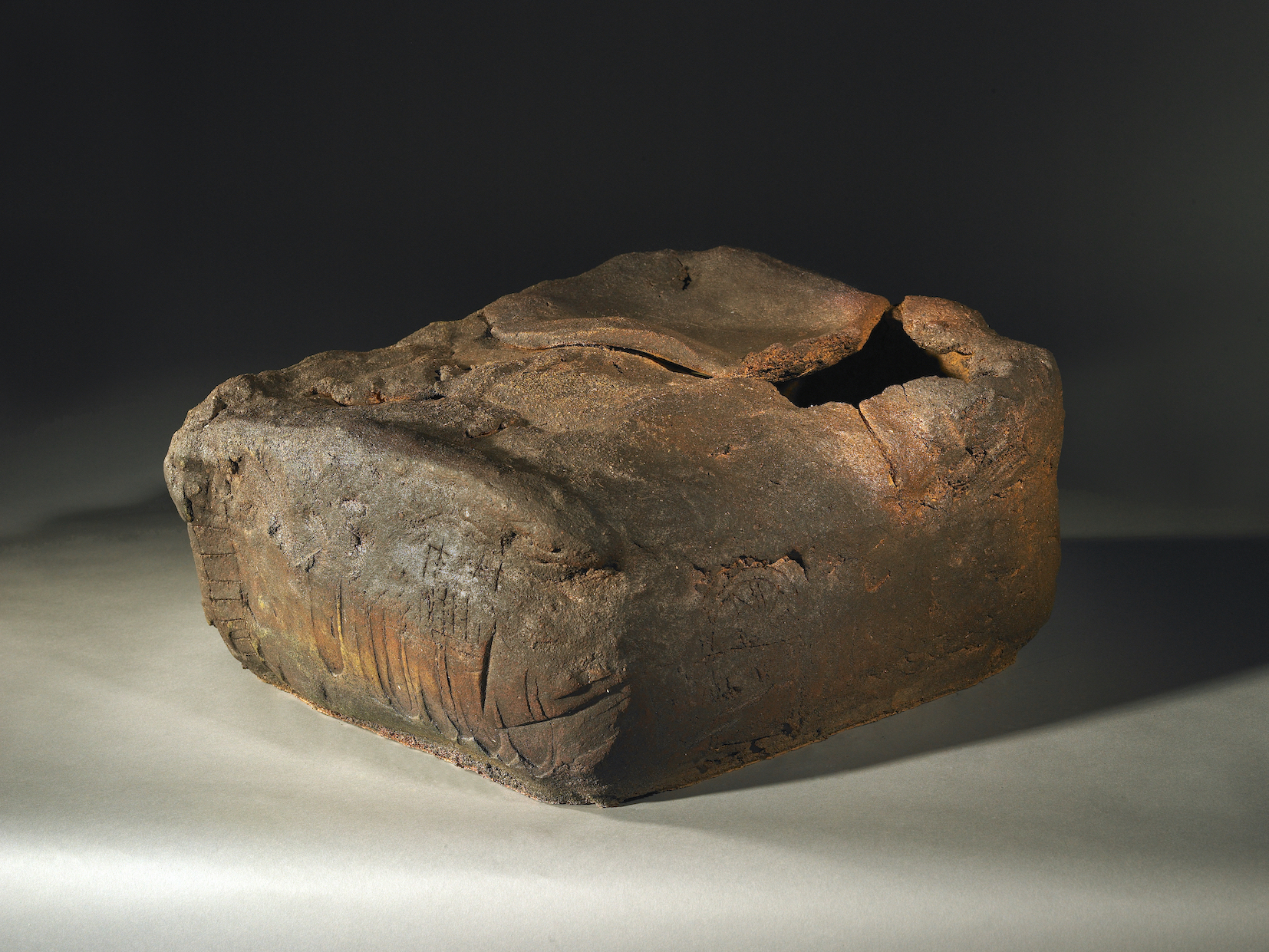 Simone Fattal, The House with a Hole in the Ceiling, 2006, stoneware fired in a wood kiln, 20x50x44cm
The Great Design Disaster:
Gregory Gatserelia, Post-Disaster Room, 2022, existing furniture sourced from the Flea Market in Beirut (Basta), covered in recycled paper by a Lebanese artisan, 350x280cm

Zalfa Halabi Art Gallery:
Yasmina Hilal, Resurgence, 2022, Collage work, inkjet on Hahnemüle 308 gm paper, 16x24cm, unique work
Zawyeh Gallery:
Yazan Abu Salameh, Shams Al-Ard, 2022, acrylic and ink on paper, 53x68cm
Museum Exhibition/Exposition Muséale: (Non-profit) Tribute to Etel Adnan: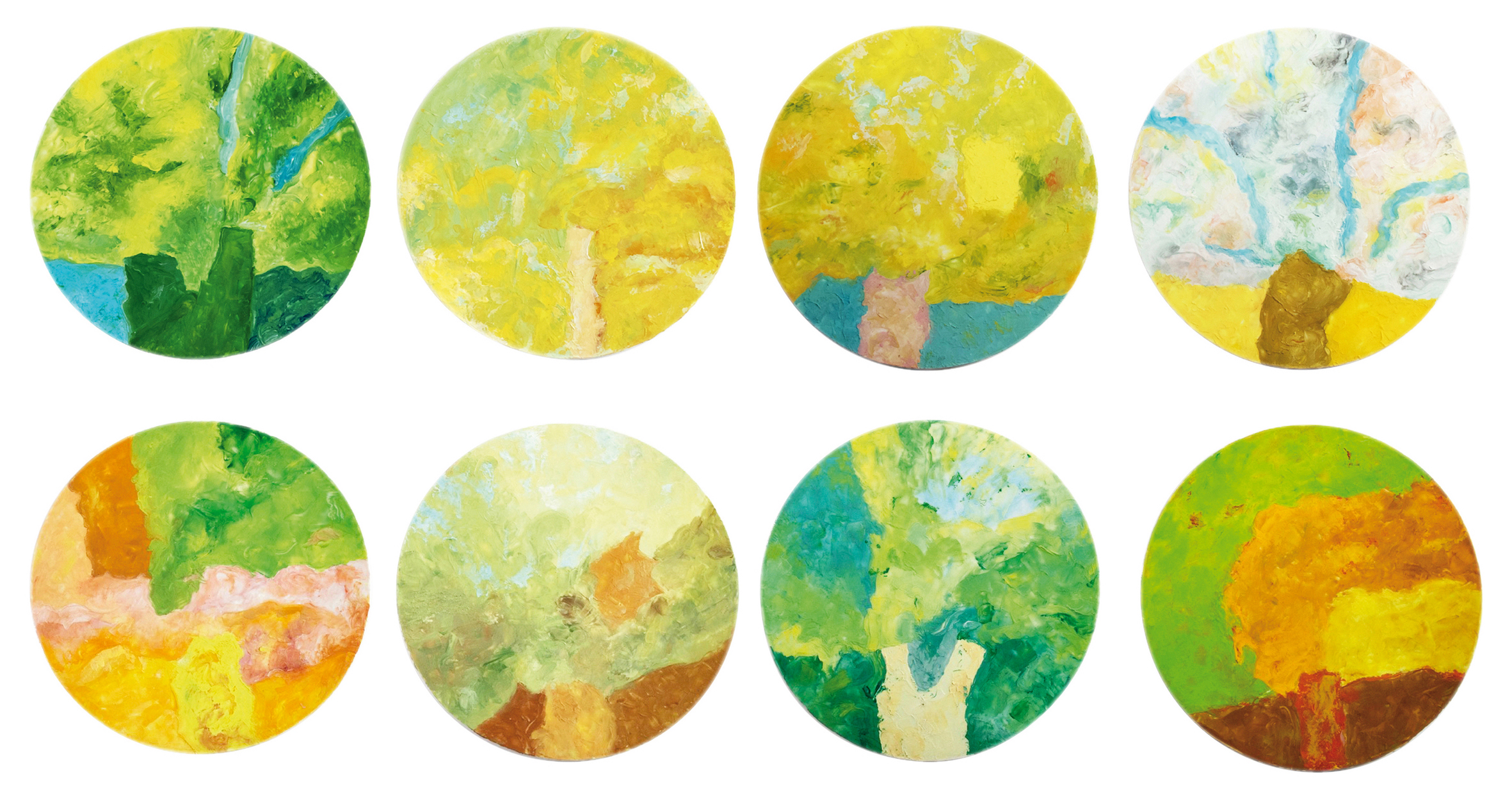 Alexandra Catelain-Orange ceramics based on the work Olivia by Etel Adnan for the Department of Seine-Maritime (France), ceramics, 50cm diameter

Museum Exhibition/Exposition Muséale: (Non-profit) Art Selections Cultural Narratives:

Artists that will form part of the Non Profit Cultural Narratives include: Marwan Sahmarani, Simone Fattal, Ayman Baalbaki, Laure Ghorayeb, Gilbert Hage, Chantale Fahmi, Yasmina Nysten, Sarah Abou Mrad, Anachar Basbous, Oussama Baalbaki, Safwan Dahoul, Bahram Hajo, Jean Boghossian, Lutfi Romhein, Anas Albraehe, Nazir Ismail, Thaier Helal, Elias Izoli, Kais Salman, Khaled Takriti, Safak Gurboga, Cansu Sönmez, Şeyda Özdamar, Elif Firat Guirguis Lotfy, Aly Sirry, Hady Boraey, Tahar Ben Jelloun, Feryel Lakhdar, Khaled Ben Slimane, Imed Jemaiel, Nja Mahdaoui, Omar Bey, Slimen Elkamel
F160(Abdulraheem Ayyad), Sami Mohammad, Ghadah Alkandari, Fereydoun Ave, Kourosh Salehi, Sina Choopani, Mohsen Ahmadvand, Nariman Farrokhi, Sepideh Zamani, Mirmohammad Fattahi, Hanaa Malallah, Mahmoud Obaidi, Resmi Al Kafaji, Sadik Kwaish Alfaraji, Dia Azzawi, Serwan Baran Nedim Kufi, Abdulrahman Katanani, Amer Shomali, Hazem Harb, Samia Halaby, Nabil Anani, Bashar Alhroub, Hamza Bounoua, Fatima Al Mazrouie Muhannad Shono, Hussain Sharif, Yasser Al Mulla, Fatma Al Shebani, Mohanna Durra, Ali Hassan, Moath Alofi
---
MENART FAIR BRUSSELS:
From Friday, February 3 to Sunday, February 5 with a press preview on the Thursday 2nd February, at Boghossian Foundation - Villa Empain, Avenue Franklin Roosevelt, 67, 1050- Brussels, Belgium.
Fondation Boghossian, Villa Empain @GeorgesDeKinder