Maureen Paley on her art gallery,
the New York and London Art Scene, Technology,
the Future of Art and Communication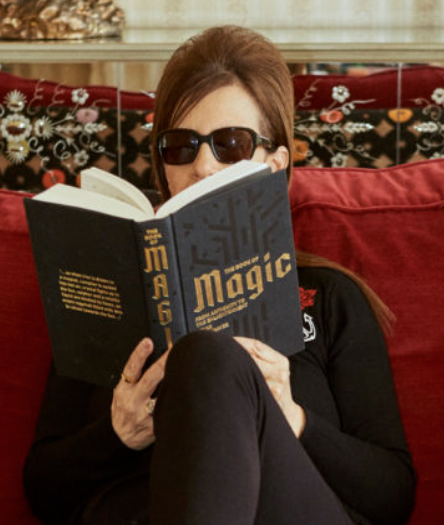 Maureen Paley photographed by Ana Cuba, 2017
Courtesy Maureen Paley, London / Hove
---
Art often releases an array of thought-provoking ideas. It propels discussion and broadens our perspectives. Taking care of that art and translating artist's perceptions and concepts are art communicators who are able to open their arms and gallery spaces to do so, such as the iconic Maureen Paley. Meeting Maureen is everything you would want it to be and more. With a deep intelligence, vast knowledge and a sharp eye for profound art, Maureen is a star in the art world and a pioneer in her field. Loyal and caring towards the art community, many artists she represents have been with her from the start of their own careers. Our conversation covered art, science, spirituality, technology and much more, but we first commenced our talk with the beginning of Maureen Paley's art journey…
---
When did you start being interested in art?
When I first started to properly draw at the age of five. Then when I was ten, during an art class the teacher asked me to critique the other student's work. Of course I didn't realise then, but that was almost the beginning of what would become my life.
According to Carl Jung's discourse, in order to assess one's life, we need to be of a certain age to look back at the path of our unconscious. And looking back now, I can see certain moments where I was asked by art teachers throughout my college and high school years, to comment on the work of others. The teachers were noticing that I might have something to say in this regard. Reflecting on what I do now, I think it really began without me being fully conscious at the time, but that was what was happening.
It's been an interesting odyssey. Having gone to Sarah Lawrence College, Brown University, and then to the Royal College of Art for my MA, I was interested in curating the work of other artists, as much as making my own art and was steeped in art history.
In 1984, I opened my initial gallery, called Interim Art, which I had set up at first to be more of a project space. It was located in a Victorian terraced house in Hackney. The house was derelict when I moved in and was converted into a place to show work. I also lived there in a little monk's bedroom upstairs.
You cared about the artistic environment around you and beyond
I really did and I was completely devoted to visiting as many exhibitions as I could. Growing up in New York, there was access to many dynamic museums, like MoMA (The Museum of Modern Art), the Whitney, The Frick or The Met which all had the most incredible exhibitions and collections. New York's Soho in its very early days was quite deserted, but I would go to the Leo Castelli Gallery and Ileana Sonnabend Gallery which were based in an isolated gallery complex on West Broadway. It was quite a special destination. In those days, there was nothing else around in that area, no shops, some lofts that had been converted by artists, but it wasn't heavily populated or accessible.
It was organically formed
It was organic, it wasn't what everyone else was doing, it was considered to be new, a little bit shocking, not the right location, all of those things, and that really influenced me a lot. There was a feeling that one could be pioneering and able to do something in a place where people didn't expect it.
Also significant to me, was Walter De Maria's Earth Room. I was intrigued about his creating something as contained, refined, secret and iconic as that. When I first opened my gallery, it was not thought that I would go on for 36 years, the expectation was that I would begin, see how it went for a year or two, and then just contemplate what would come next.
Were you thinking at some point of going back to New York permanently?
I had thought about it. After the RCA in 1980, I was hanging out a bit in the London punk scene, but had no real explicit direction. Part of the motivation for the way I approached my work and the art gallery came from the DIY punk energy of the London music scene mixed with what I had encountered in the Lower East Side of New York, when I had travelled back there for a visit.
At that time and in that part of New York, there were a lot of exciting people opening spaces many of whom I still know today. There were galleries run by Pat Hearn, Collin de Land, Jay Gorney, Lisa Spellman, Peter Nagy and Alan Belcher who called their space Nature Morte, and Liz Koury who ran International With Monument together with Ealan Wingate. Sadly Pat and Colin, are no longer alive.
I was so inspired by those galleries and intrigued by their approach. The modesty of a lot of their spaces in Lower East Side shop fronts gave me a sense that I could try to do something too. I wanted to bring some of what I saw back to London.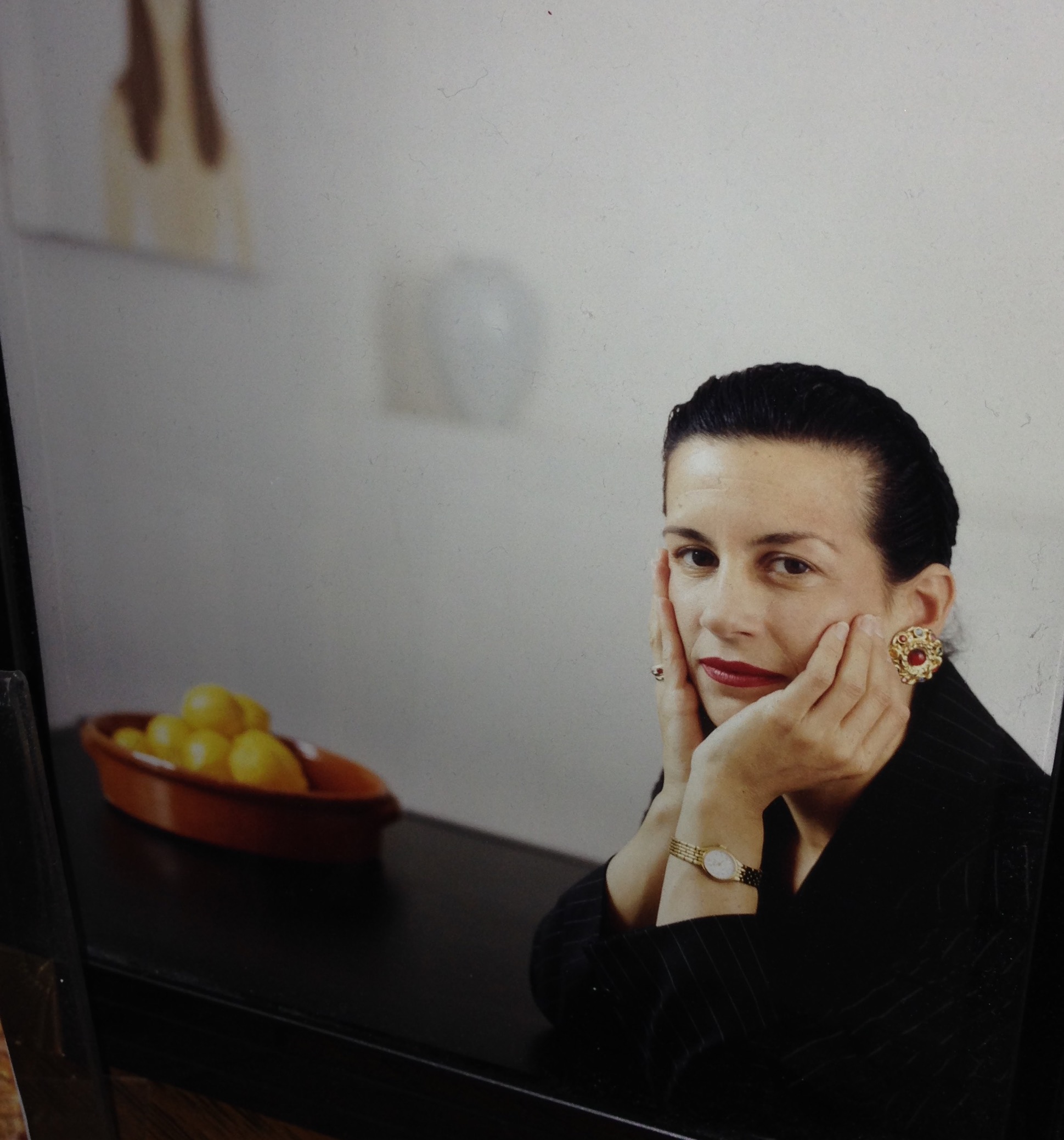 Maureen Paley, 1995
Courtesy Maureen Paley, London / Hove
And you did, you were pretty much one of the first art galleries in London's East End
Aside from the long-standing Whitechapel Gallery and later the Chisenhale Gallery, in the early days, there was myself and Matt's Gallery.
It became clear to me early on, that I felt affinity with the people in New York that I have mentioned and decided by 1983 that I wasn't going to function or perform as an artist. In running the gallery, a lot of my innate creativity comes out. I hadn't started by working for another gallery or by being a collector. I was presenting the art of artists I had chosen to show and who trusted me to do so using my education and knowledge as a guide.
It really is an honour to be able to do that, and also a responsibility.
I am happy that there have been a number of relationships with artists such as Wolfgang Tillmans, Gillian Wearing, Rebecca Warren and many, many others, that have been established from very early on and have been sustained all the way through. The gallery has from its inception been international in its outlook and reach and from its earliest days has always worked with artists from abroad along with artists from the UK.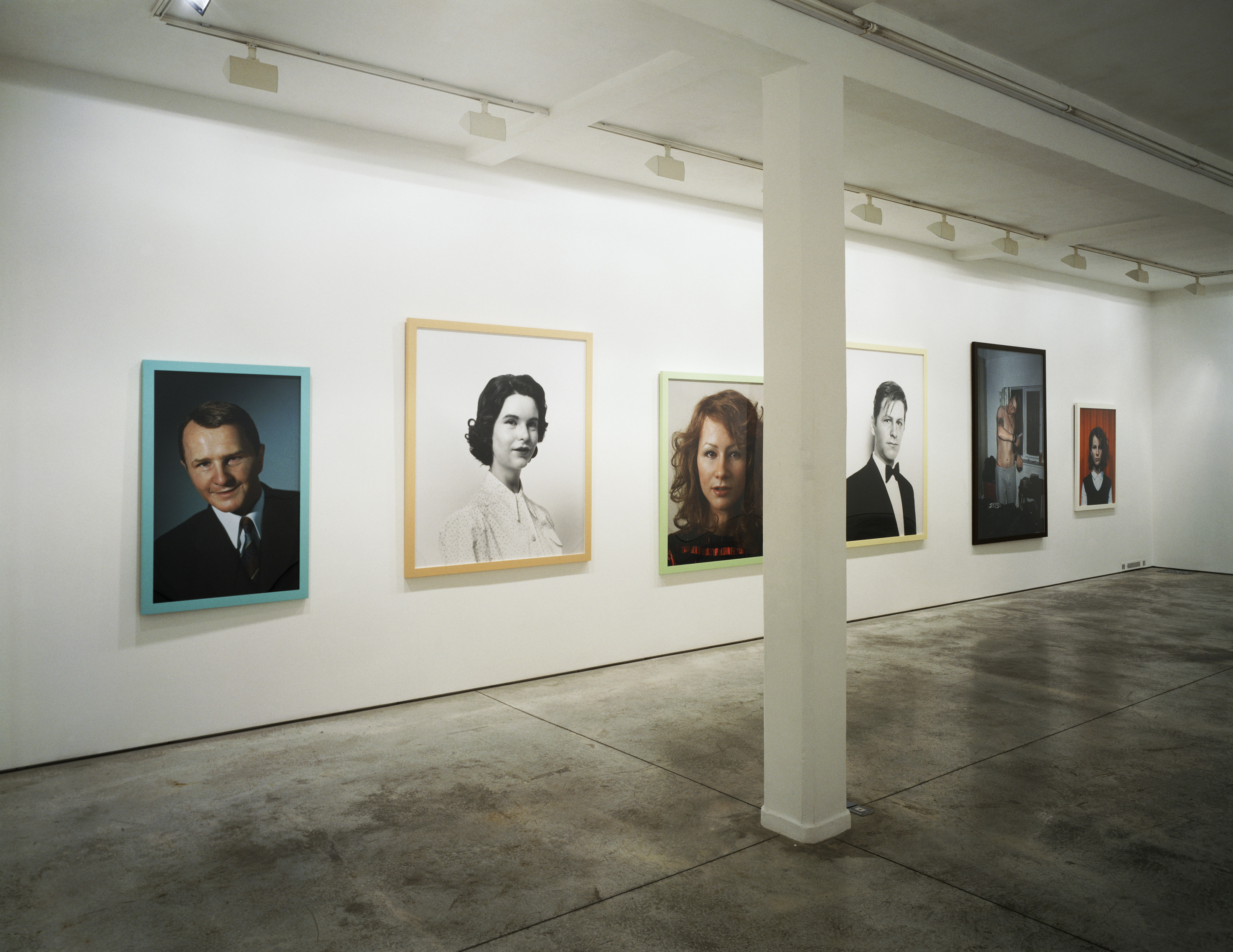 Gillian Wearing, Album, exhibition view, Maureen Paley, London, 2003
© Gillian Wearing, courtesy Maureen Paley, London / Hove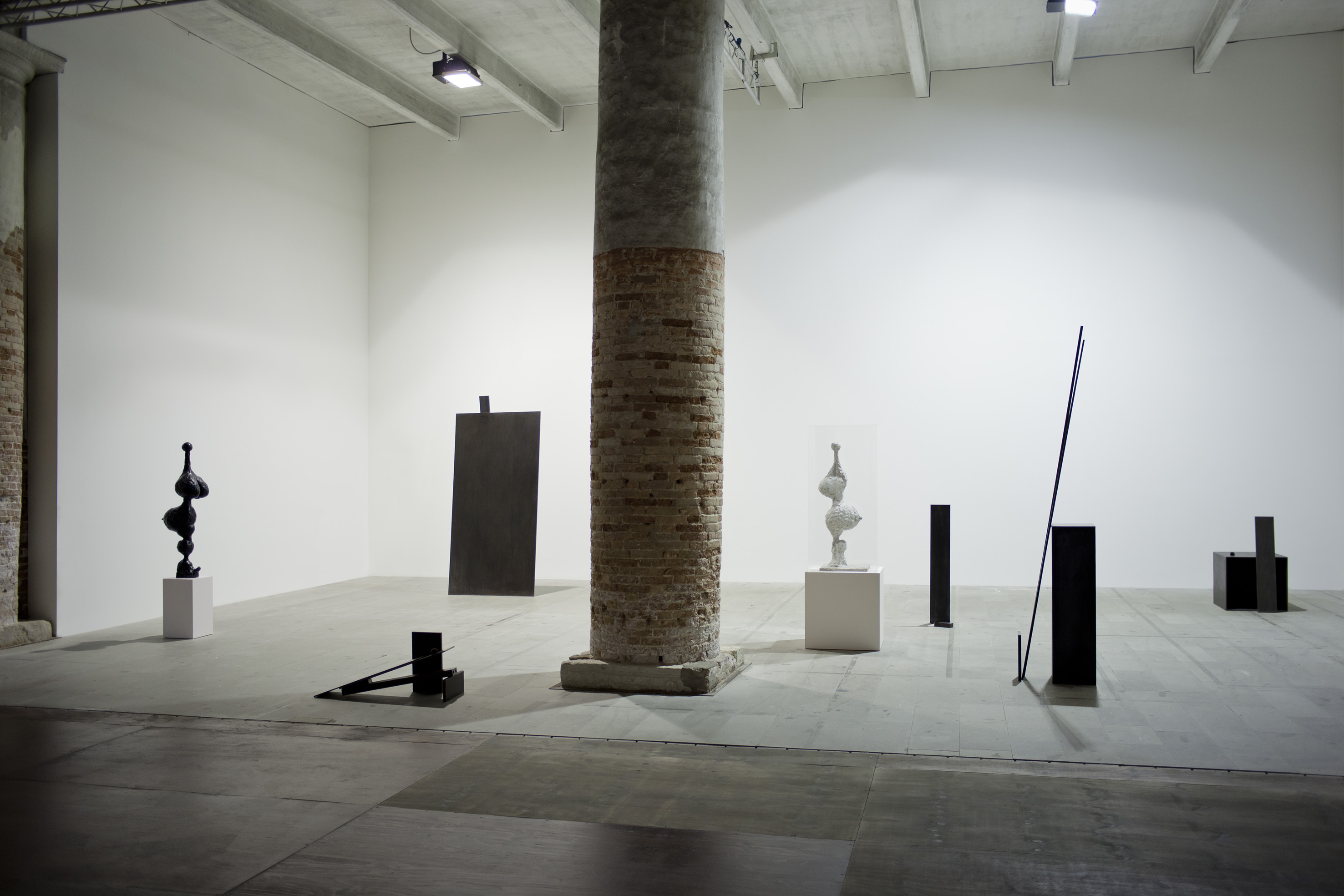 Rebecca Warren, ILLUMInations, exhibition view 54th Biennale, Venice, Italy, 2011
Courtesy Rebecca Warren and Maureen Paley, London / Hove
What do you look for in an artist, is it an aestethic, an intelligence, a deeper meaning in their work?
It's probably a combination of all those aspects. Often, the interest is towards artists who influence and are respected by other artists. Many of the artists I have worked with, are very good spokespeople for themselves but also for the arts in general.
Other features I can think of, is the belief in their staying power, that ability to endure, the consistency within their work, as well as something about their own aura.
There are two main things that stand out when I think of the artists you represent, one is there seems to be a lot of depth in each artist's work and the other is their art even if from many years ago, still feels current
Yes they are still so relevant. I believe, there is a way of selecting things with the knowledge of that understanding. Diane Arbus, when she was being taught by Lisette Model, was told to be as true as she could to herself and she would then in turn be universal in what she was able to communicate. If one can plunge to the depth of one's core and present things in the most authentic way, then the truths that come through that self knowledge can lead to universal truths, and if able to tap into that, then those things actually don't age and remain vital.
Some of it may be to do with that, and sometimes, it's as Andy Warhol remarked, things will go in and out of fashion, but the classics don't date.
There are some artworks that are fashionable, but a work of art that is really true to the artist, based on something that is fundamental to them, and revealing a uniqueness, has a better chance of enduring even if not fully understood at the time it first emerges.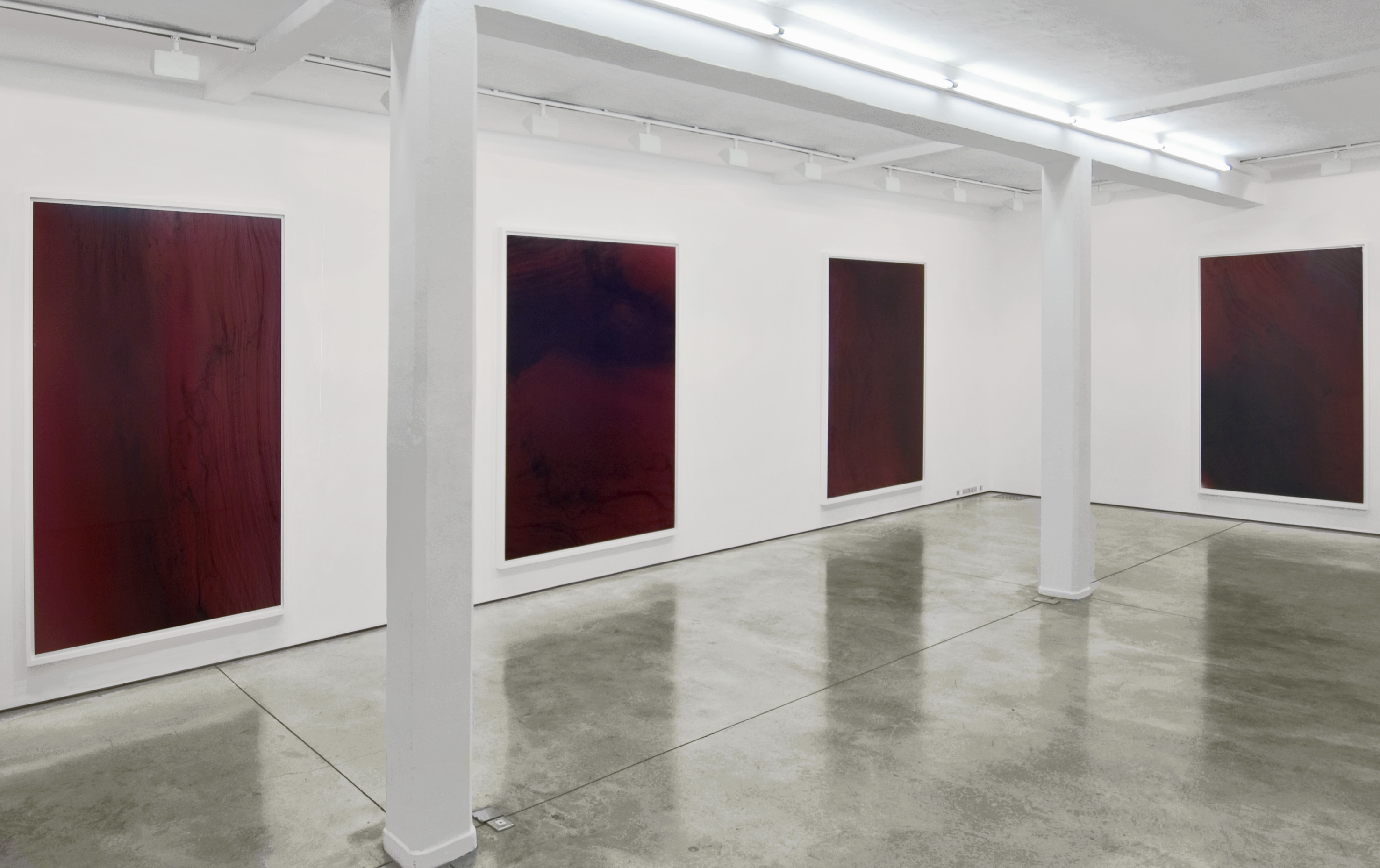 Wolfgang Tillmans, Truth Study Centre, exhibition view, Maureen Paley London 2005
© Wolfgang Tillmans, courtesy Maureen Paley, London / Hove
I wonder what that means for art as technology becomes more and more embedded in it.
There are many robot artists, algorithms creating art, which is fascinating in itself, but in terms of an exchange of emotion between the creator and the viewer, even if behind the robot or algorithm there is a person, what are your thoughts on how art will evolve and what do you think that means for the future of art?
We are in the Aquarian age and a condition of that, is the eventual marriage of science and spirituality. Because of technology the collective is able to communicate at great speed. To refer back to Carl Jung, in 'Man and his Symbols' he had written about imagery being collectively understood in terms of both the conscious and the unconscious mind. This acceleration that surrounds us, and how we are approaching that, all fits in terms of an ultimate greater understanding even with its dark side.
I don't think the new reliance on technology takes us away from what is at the core of art, and that which art can communicate. In terms of the poetry within art, there still can be that essence.
I work with artists who have some poetic underpinnings in how they express themselves.
If we do feel more connected by sharing information with each other at a faster pace, then I'm not sure that's necessarily a bad thing. This is said not withstanding any political or external unwanted interference or manipulation of the channels of communication.
That technological speed enables us to choose whom to feel akin to without needing to be on or from the same continent as someone. The connection between different communities is the good side of technology
This I believe is a way that the world can grow. Raising awareness about things that are positive as well as negative. Technology is giving a voice to more people in the world especially those not located in obvious cultural centres.
Regarding this issue in the art world, previously, only specific places or certain cities were dominant. The art world from the 1960's used to be very New York centric. Of course there was enormous activity elsewhere. This centricity, was already being questioned and eroded by the 70's, into the 80's and later by the 1990's this attitude was breaking down. That meant different parts of the world were actively connecting through art. There were so many people and places that were being involved globally and extending our understanding of art and its history.
Some countries due to politics or geopolitics had not been able to connect or been easy to reach, nevertheless, art transcends borders, with technology even more so, and new communities or groups can form themselves online, also without necessarily having to rely on trade relations between states for their art to be put forward. The art community can travel virtually discovering art from a multitude of regions and countries
The idea that art transcends borders is extremely important and should only become more so in our day and age. Assuming that only certain centres were the most valid was not allowing art to be based around different voices meeting with each other both actually and virtually.
Regarding the effect of technology on the actual material, though it may have started many years ago, do you think art will become more digitalised?
I think it has been going in that direction. But I also see art seeking to rethink everything in our lives and culture. One of my favourite books that I always go back to and was incredibly meaningful to me as a student, is 'Six Years: The dematerialization of the art object from 1966 to 1972' by Lucy Lippard. It investigates going beyond the material, the objects of art, the confines and walls of a gallery. Breaking through those barriers to confront and promote these ideas has been essential for a number of artists since the 1960's and into the 1970's. Land art, with Robert Smithson creating Spiral Jetty for example, was exploring ways of taking art outside the gallery space and into another dimension. My fascination still holds for this way of working.
Having recently visited Marfa, Texas, and seeing the vision of Donald Judd expressed there was inspiring. Experiencing an artist define spaces for the presentation of art and observing his distinct way of living made a big impression.
Art is very much about a process, about understanding how a number of these things fit together, and it doesn't always require a gallery to be appreciated. Let's see how the digitalised universe manifests.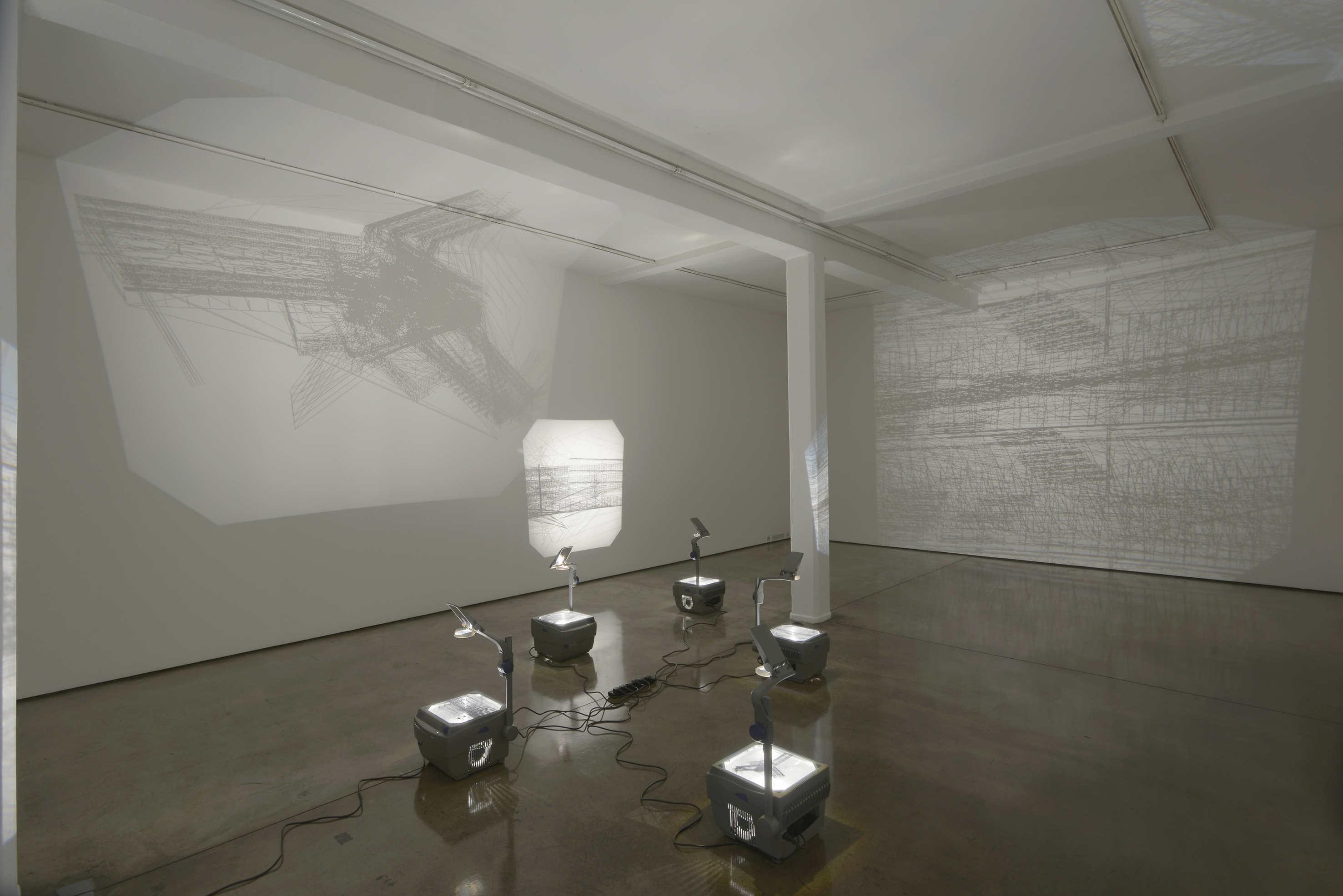 Lawrence Abu Hamdan, Saydnaya (ray traces), 2017
Inkjets prints on acetate sheets on overhead projectors, exhibition view, Maureen Paley, London, 2017
© Lawrence Abu Hamdan, courtesy Maureen Paley, London / Hove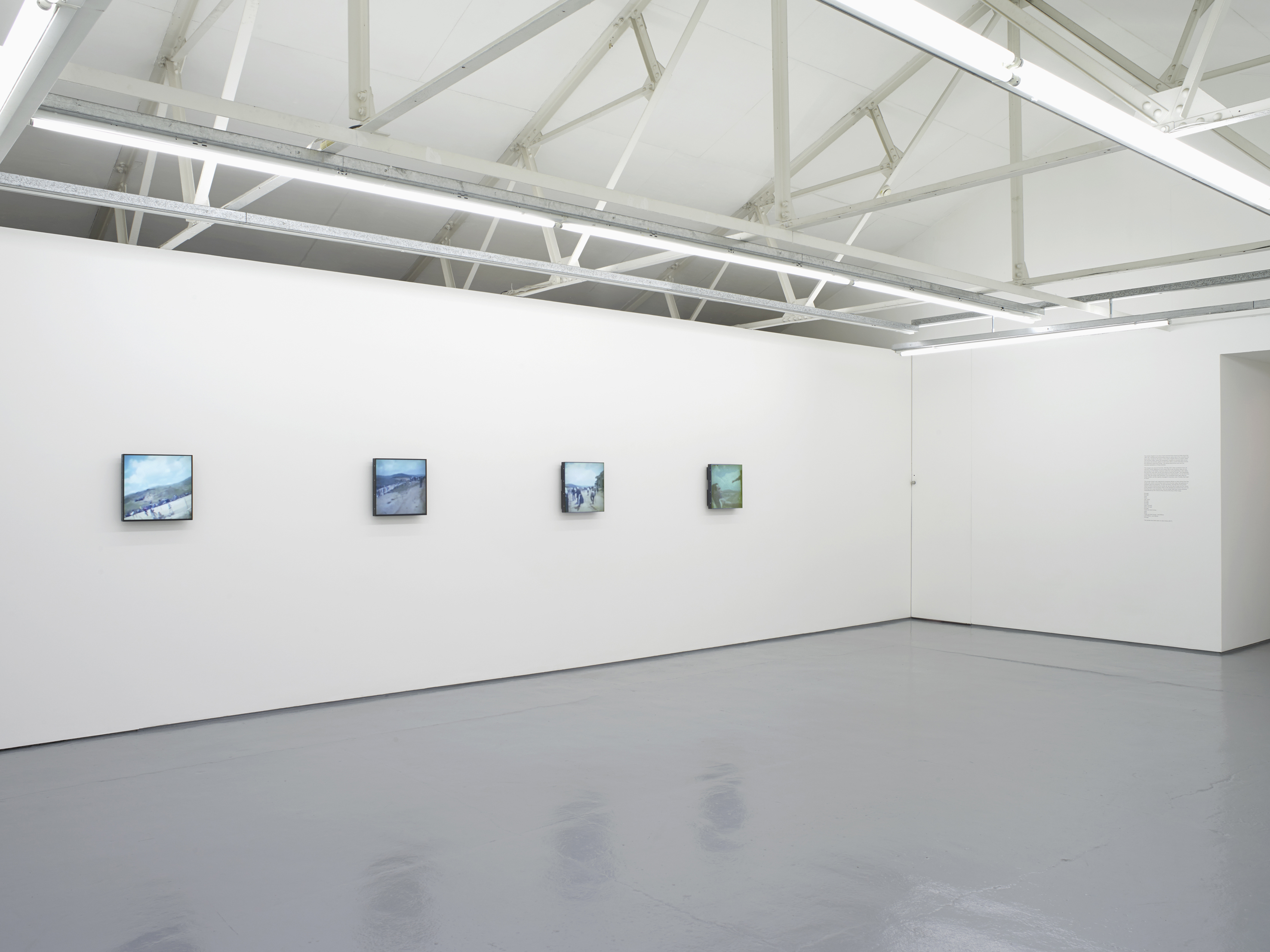 Lawrence Abu Hamdan, This whole time there where no land mines, 2017
1:1 video loops on monitors with sound, exhibition view: first floor gallery, Maureen Paley, London, 2017
© Lawrence Abu Hamdan, courtesy Maureen Paley, London / Hove
Perhaps because we are in a period of upheavals around the world and at a cusp of so many changes, it feels like art that comes with societal messages are more prevalent in our day and age. Do you think the role of art has evolved towards that or has that always been the case?
One lives in relation to the ancient past even if this is not always acknowledged. To look at sculpture and painting in contemporary art, we should go all the way back to ancient times. It is important to note that people in earlier times had a relationship to standing stones, totems, votive structures and cave paintings along with the spiritual elements which strongly linked these to nature and the cosmos.
Taking the example of cave paintings, we see the origins of mark making and communicating, even before the church or any formal iconography or structure existed.
When I reflect on how art functions in society, I'm reminded that it didn't just happen in the last few decades, it's something that goes all the way back to the beginning of time. You can see resonance of this in art throughout.
Do you think art can unite communities and bring people together?
It's hard to say what is possible, it would be interesting to see what happens. I think that some of the worries in the art world now, would be if art is only aimed at one strata of society and limited in its outlook. That is a concern, art has to be very careful about not just speaking to an elite.
To look at or analyse art, we have to transcend beyond whether art is meaningful or not, if it is valuable or not, practical or not, because all the things to do with art's impracticality, with its lack of meaning, even though it may intend meaning, is also part of its importance.
Art is not just a commodity, it goes beyond what we can define
The sense of how to possess art and what it means if one does so, is something to think carefully about.
Collecting should be motivated for the right reasons, because one cares about the art and wants to support the artist, and understands one's responsibility when collecting.
One of the elements I like about placing work of my artists in museums or public collections, is that it means eventually a greater public can see the art. The idea of giving back and making art available in that specific context is helpful towards building a better society at large. As well, philanthropic collectors who have a broader vision, have added to our further understanding of the responsible placement and furthering of art.
The art world must have changed quite dramatically, how have you seen it develop?
It certainly has changed. When I first started, there really were very few people that I could name buying work and few collectors resided in Britain that were known to me. I always knew of collectors in the United States, Germany, Switzerland, the Netherlands, Italy and Greece etc. but in Britain, there was a little bit of a void. This could be because the UK has an active Arts Council and British Council, that one may relinquish one's personal need to collect and give that up to a body that could do so on one's behalf. These organisations were and continue to be very helpful to the gallery.
Collecting through organisations, such as the Arts Fund, Outset or the CAS (Contemporary Art Society), allows greater access and exposure for art. I am grateful and happy to have had my artists benefit from their efforts. Of course now there are younger and many active private collectors living in the UK and the situation has expanded and enlarged over the years.
The economic power of the creative industries and creative people's input can make for a thriving and lively atmosphere in an area. The East End of London has seen a transformation, it must have been equality good in the early days to what it is now, with each era defining a moment, but how did you feel throughout, seeing it transform?
I came to the area in 1977 before I had my gallery. I have seen enormous growth, but it's taken an incredibly long time for any infrastructure to come into place as it was very neglected. Even though not every novelty that comes into the area is supported, there are enough new intiatives that feel like a good fit and go with the ethos of the East End creative community. I think that is essential to the health of galleries. People need to feel like they can visit a variety of places once they venture forth and we have a number of good neighbours on our doorstep.
Sometimes there may be a feeling that gentrification is pushing the good things out, but thankfully, a lot of independents are here and thrive.
I've been looking at this situation for about 43 years, so even when there is talk about gentrification, I know that it has taken an awfully long time, longer than most can imagine, but we do need to watch very carefully as it accelerates. Along with the East End, I'm observing this in Brighton too, where I have opened another space called Morena di Luna in Hove.
Automation has and will impact our economic future, as you mention creativity can bring in different industries into areas and that in turn can help develop new ways for the economy
It's trying to understand the complexity of that and what may come.
Many people within the creative industries put back in, they don't just take out. If they like their location in a particular place, they often really connect with it and that's essential to making a space function.
Art itself can help us too, emotionally.
Which artworks have impacted and stayed with you?
Gillian Wearing's 'I'm Desperate' is such a remarkable iconic work, and Wolfgang Tilman's experiments in abstraction are quite extraordinary. There are so many artworks that all the gallery artists have made over the years that are very significant, it's hard to mention them all. I really appreciate that I have been able to show certain artworks to the world, often for the first time.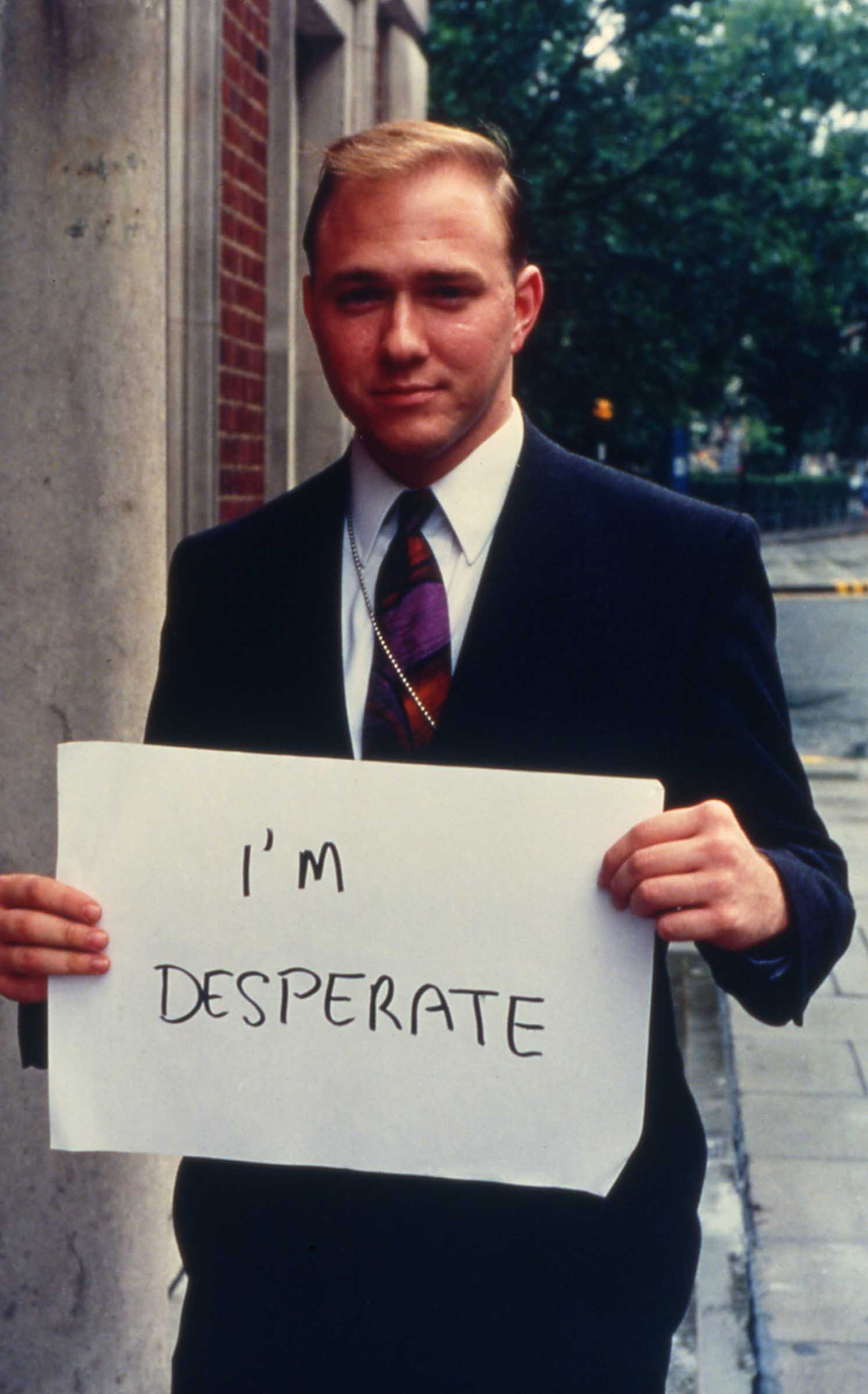 Gillian Wearing, Signs that say what you want them to say and not Signs that say what someone else wants you to say I'M DESPERATE, 1992-3
c-print on aluminium, 44.5 x 29.7 cm, © Gillian Wearing, courtesy Maureen Paley, London / Hove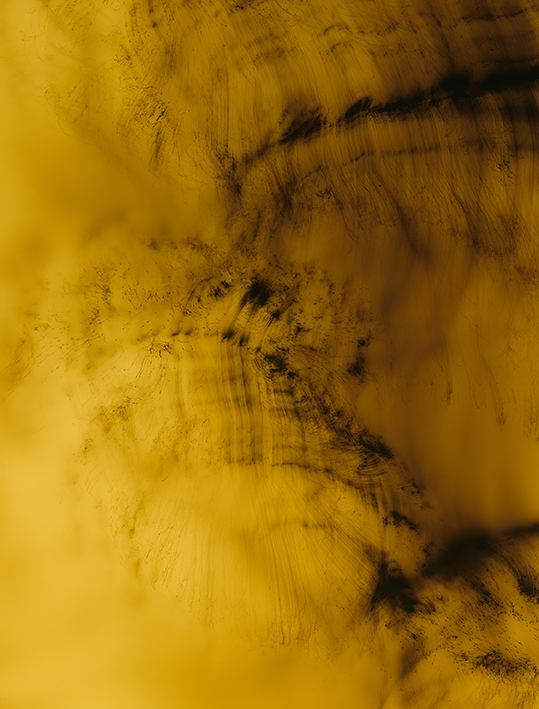 Wolfgang Tillmans, Greifbar 29, 2014
© Wolfgang Tillmans, courtesy Maureen Paley, London / Hove
From outside the gallery, it would be the dance of Pina Bausch. Her emotion with her troop but also in herself that was communicated through her choreography. Her performances at Sadler's Wells were so revolutionary, I could hardly believe my eyes, and at that point I had seen a lot of contemporary dance. But her way of conveying an idea, setting a stage and treating the dancers was just remarkable and really impacted upon me.
Another moment I felt that emotion, was when Wolfgang Tillmans took me to see 'Ali: Fear Eats the Soul' by Rainer Werner Fassbinder. I was mind-blown by that film, and I always tell everyone to watch it. The story within it is coming back into relevance in such a way that is so sad but true to this day. That film was very strange and interesting, an observation on what the German culture was about, and the prejudices within it. Given what we are going through in this day and age worldwide, I think it is still so significant. Fassbinder was daring to cast himself in it as an unsympathetic character. He was a genius, he made other great films, but that film in particular was one of my absolute favourites of all time.
We are still in an experimental era, which I believe started when Fox Talbot exposed the first negative, but we have begun and are in a huge photographic revolution, almost Renaissance. Sometimes we don't realise that we are living in a golden age because we are looking at illness, at natural disasters and at climate change, all the horrible things that we are coping with, but in terms of the arts, if we were to look at this period and what came of it, then the most influential medium stems from these early experiments to do with photography and film. Much of art early on was trying to lead to what the camera has achieved. So this later period of advancement and growth in terms of this is remarkable.
Having an inbuilt camera in our portable phones, has also greatly impacted this era for what photography means to all of us
The way that so many people are able to use their phone and its camera to communicate, is part of the digital revolution. There were early stages of greater access seen with the use of the Instamatic or Brownie camera. Today's technology shows how photography as a tool for communication or documentation has become more democratised and it's getting gradually more so as it becomes more widely available, making it possible for so many more people to connect.
How was it as a woman gallerist starting out?
I've written a little about this, and it's really important for younger women to be aware, that being a women artist has a different history to being a women gallerist. The idea of the contemporary gallery is a fairly recent history. But if we look two centuries back, to who was shaping those centuries, women played an incredible and significant role in terms of determining what contemporary art was going to be about. In the early 20th Century Gertrude Stein and Peggy Guggenheim were giving groups of artists their first opportunities to show art.
Starting out, I was looking back to a great number of women who had made huge contributions and whom I very much admired. One had to have courage, a vision and a sense of how to proceed and open an art gallery, but women gallerist such as Virginia Dwan or Ileana Sonnabend were hugely important for me to be aware of. There was also the generation of Barbara Gladstone, Marian Goodman, Paula Cooper and philanthropic collector Agnes Gund. Women created opportunities to promote art and run galleries. They were the role models I could look to for inspiration, providing a sense that running a gallery could be possible.
To be a women artist can present more of a difficult path. Sometimes when people are talking about women in art, they confuse the two.
I believe and hope there is much more openness now, in recognising women artists, people of colour in art, and people from different orientations and backgrounds. There is a pluralism in art and that needs to be pushed into the mainstream. At MoMA, New York, they are rehanging collections and I think there are different institutions looking at what was collected in the past, maybe recognising blindspots.
If blindspots are not unveiled and revealed in society, then sometimes there's a belief that what was being done was correct. When it eventually gets exposed and understood that it was not, then different reactions may occur, one can be shame, another acknowledgement so change can come about, or there can be a defensive attitude with no willingness for change. We are currently in a transitional period, facing past blindspots in the art world and in the world at large. We live in a period of turmoil, and hopefully art can guide us. What we are looking at often is complicated, there isn't one way or one answer.
Life and thus art, is made up of several paths and different narratives
Gertrude Stein had all these qualities where she was able to enable, along with having something to offer herself. She famously said: "It takes talent to recognise genius." I think that in a partnership with an artist, it's not about overpowering but it is about understanding what they do, so as to help communicate and give voice to that.
By putting together a way of relaying and translating what an artist does, one is framing and giving possibility for art to exist in the world. That is a part of running the gallery that I enjoy and probably why the gallery has gone on for as long as it has.
The loyalty you have to your artists really comes across
Yes loyalty forever!
---
Maureen Paley, the gallery's founder and director, was born in New York, studied at Sarah Lawrence College, and graduated from Brown University before coming to the UK in 1977 where she completed her Masters at The Royal College of Art from 1978-80.
Together with running the gallery, Maureen Paley has also curated a number of large-scale public exhibitions. In 1994 she organised an exhibition of works by Felix Gonzales Torres, Joseph Kosuth and Ad Reinhardt at the Camden Arts Centre. In 1995 Wall to Wall was presented for the National Touring Exhibitions and appeared at the Serpentine Gallery, London, Southampton City Art Gallery and Leeds City Art Gallery showing wall drawings by international artists including Daniel Buren, Michael Craig-Martin, Douglas Gordon, Barbara Kruger, Sol Lewitt, and Lawrence Weiner. Maureen Paley also selected an exhibition of work by young British artists in 1996 called The Cauldron featuring Christine Borland, Angela Bulloch, Jake & Dinos Chapman, Steven Pippin, Georgina Starr and Gillian Wearing for the Henry Moore Sculpture Trust which was installed in their Studio space in Dean Clough, Halifax.
The gallery programme began in 1984 in a Victorian terraced house in London's East End. Initially named Interim Art the gallery changed its name to Maureen Paley in 2004 as a celebration of its 20th anniversary. Since September 1999 the gallery has been situated in its present location in Bethnal Green. In July 2017 Maureen Paley opened a project space in Hove called Morena di Luna. From its inception the gallery's aim has remained consistent: to promote great and innovative artists in all media.
Maureen Paley was one of the first to present contemporary art in London's East End and has been a pioneer of the current scene promoting and showing art from Europe, Northern, Central and Southern America as well as from the UK.
Gallery artists include Turner prize winners Lawrence Abu Hamdan, 2019, Wolfgang Tillmans, 2000, and Gillian Wearing, 1997, and Turner Prize nominees Rebecca Warren, 2006 and Liam Gillick, 2002. Represented artists include AA Bronson, General Idea, Felipe Baeza, Tom Burr, Michaela Eichwald, Morgan Fisher, Max Hooper Schneider, Anne Hardy, Peter Hujar, Michael Krebber, Daria Martin, Paulo Nimer Pjota, Stephen Prina, Paul P, Hannah Starkey, Oscar Tuazon, and James Welling.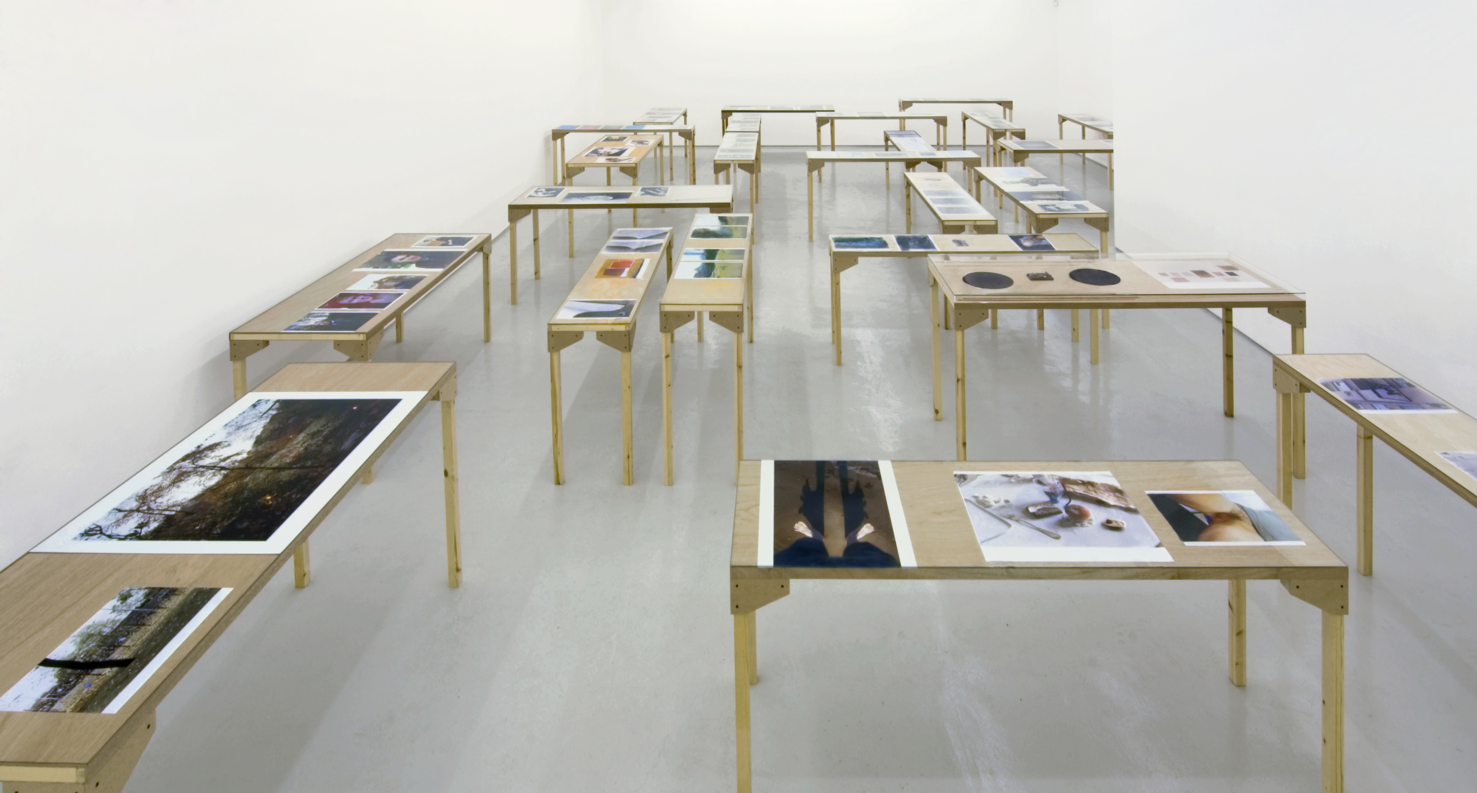 Wolfgang Tillmans, Truth Study Centre, exhibition view, Maureen Paley, London, 2005
© Wolfgang Tillmans, courtesy Maureen Paley, London / Hove