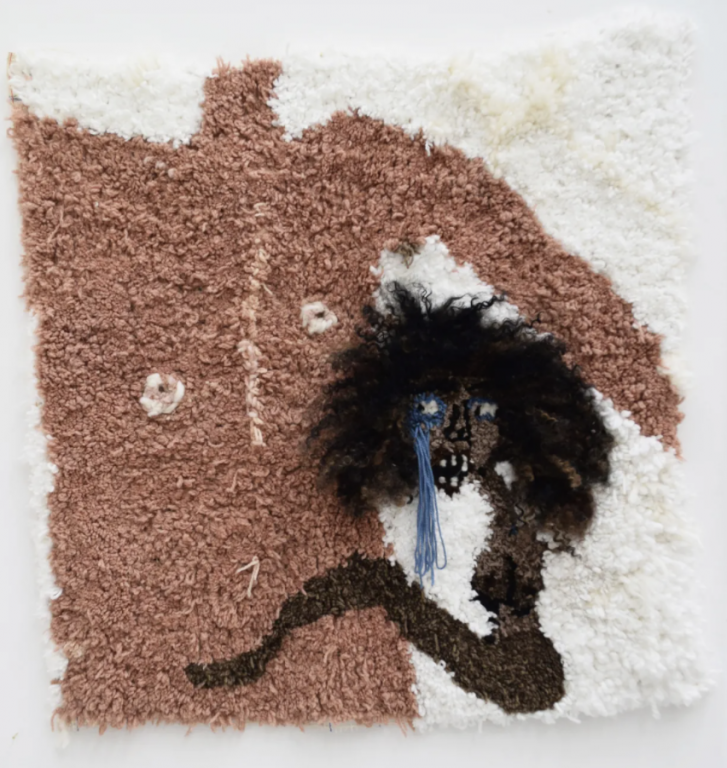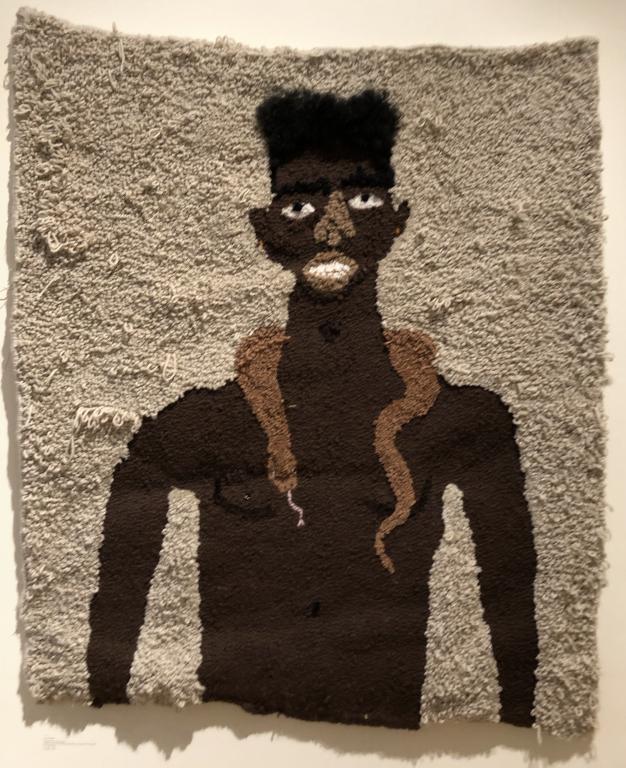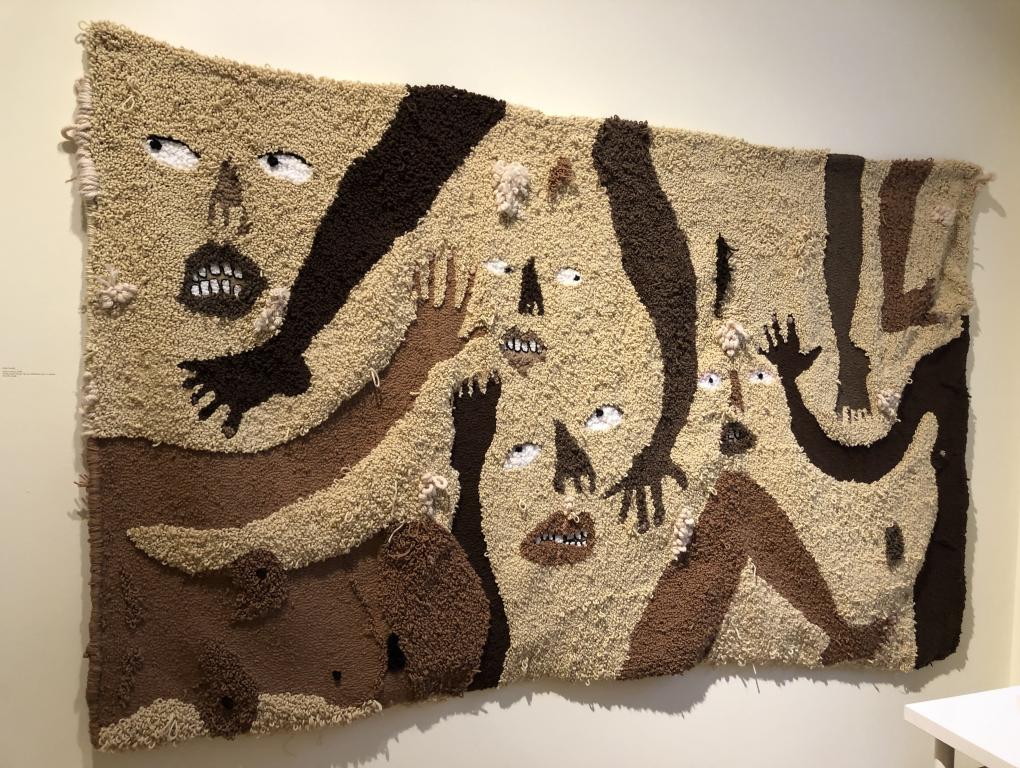 Anya Paintsil
Anya Paintsil is an artist and Fine Art graduate from the Manchester School of Art.
Her captivating and powerful work is textile based, using methods of rug hooking, embroidery, afro hairstyling or latch hooking, a technique used for attaching hair to head.
Paintsil's choice of strong materials, of utilising craft and textiles, are to transform their historical meaning and narrative, as well as to elevate these techniques and materials from the everyday, from the arena of the home and association with domestic use, to position them into an atmosphere that tends to be more defined within the realm of art, and viewed in such a space, like a gallery.
Weaving in hair, including her own and using braids into her art, amplifies her autobiographical work and themes. Her art explores notions of identity, race, relationships, and honours her heritage of being Welsh-Ghanaian.
Anya Paintsil infuses her own journey into her art, submerging her work into socio-political concerns and discourse, wrapping her visual storytelling and messages with rawness and a bout of humour.
Some of her works have taken months to make, these art wall rugs and textile pieces, go beyond the thread and the autobiographical notion, her poignant messages of the everyday, of womanhood, and celebrating one's identity resonate on a collective scale. Her pastel palette, and bold figures, grab the viewer straight into her weaved scenes, as we travel through Paintsil's evocative and engaging landscape of textile bodies and hair weaves, taking into consideration the questions and issues the artist is concerned with, as well as the role that textile plays in our world.
---
---
Anya Paintsil recently had a solo exhibition at 1-54 Contemporary African Art Fair at Somerset House with Ed Cross Fine Art .
For more information on the artist's work:
https://linktr.ee/anyapaintsil
ED CROSS FINE ART
https://www.edcrossfineart.com/artists/44-anya-paintsil/
---
---
click on each image for detail of artwork