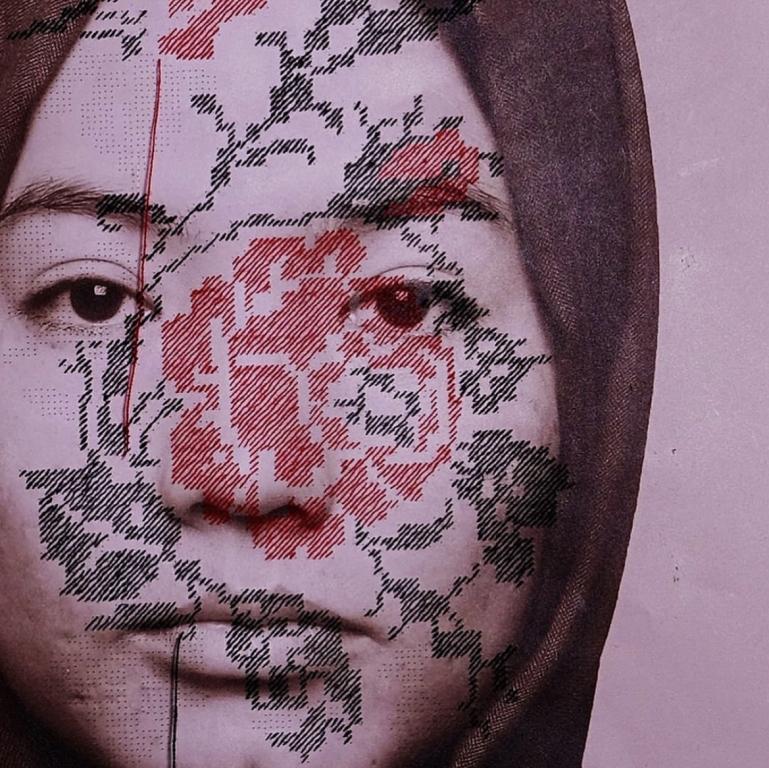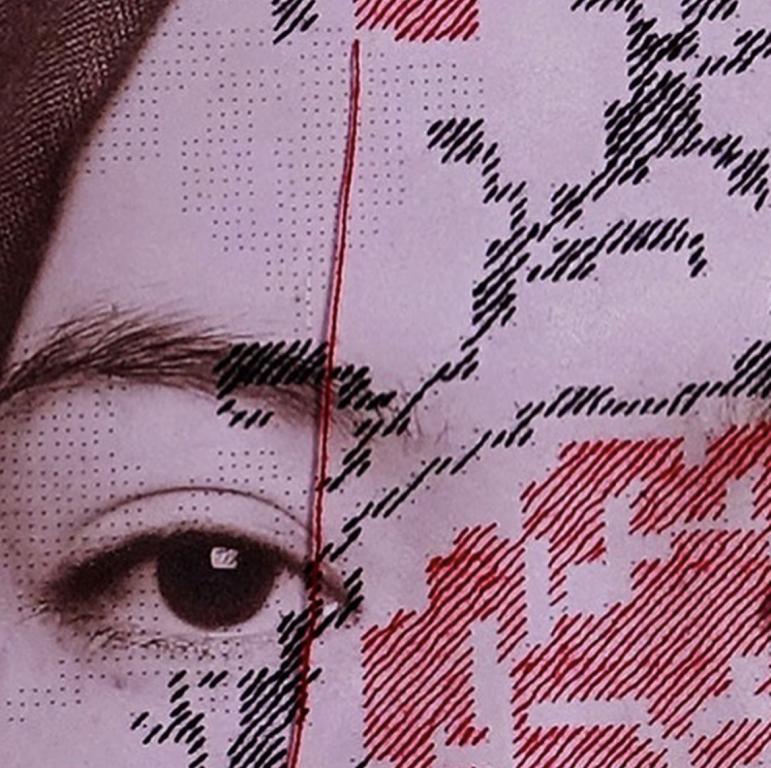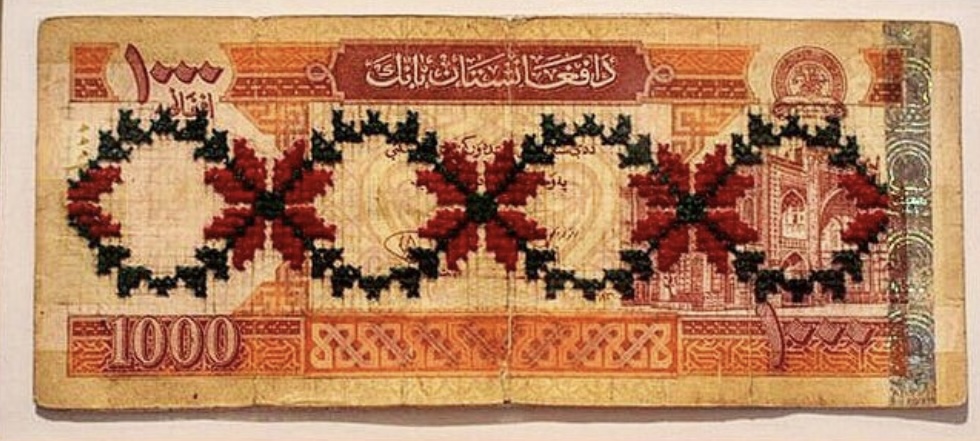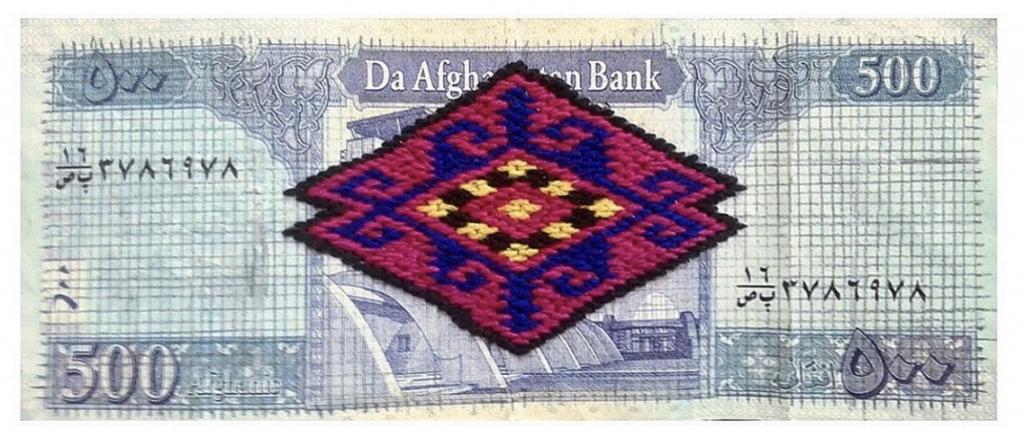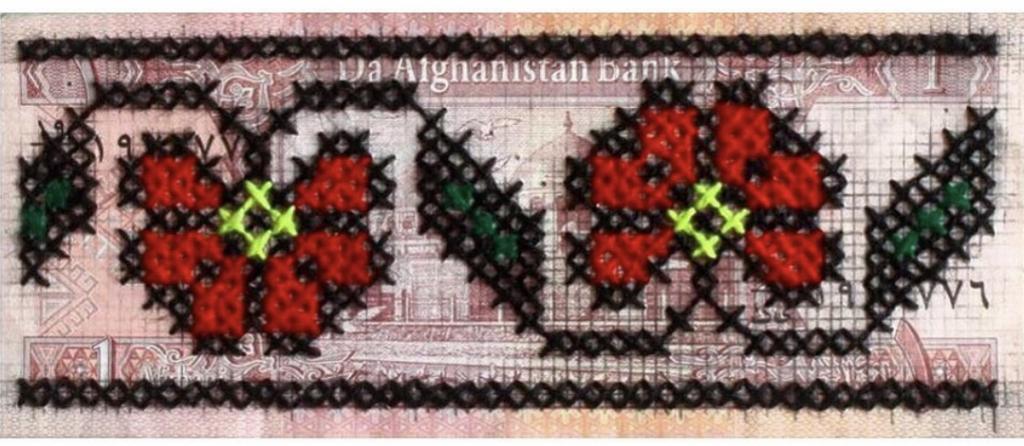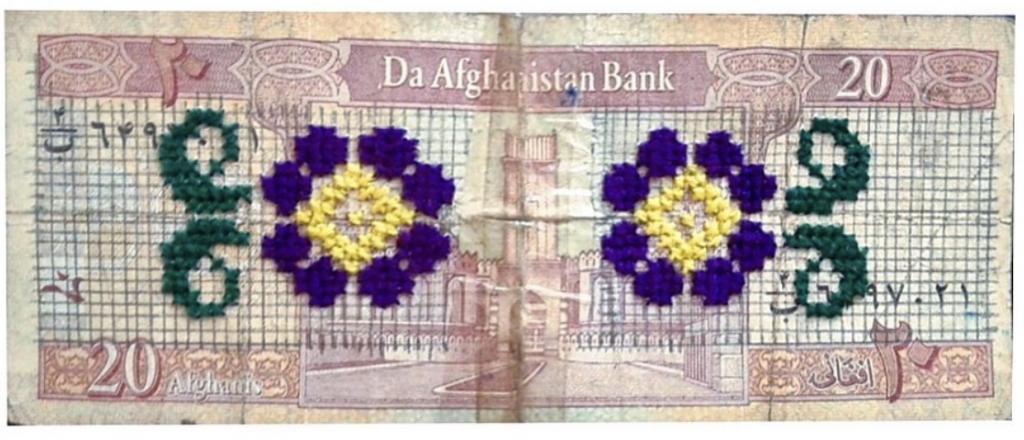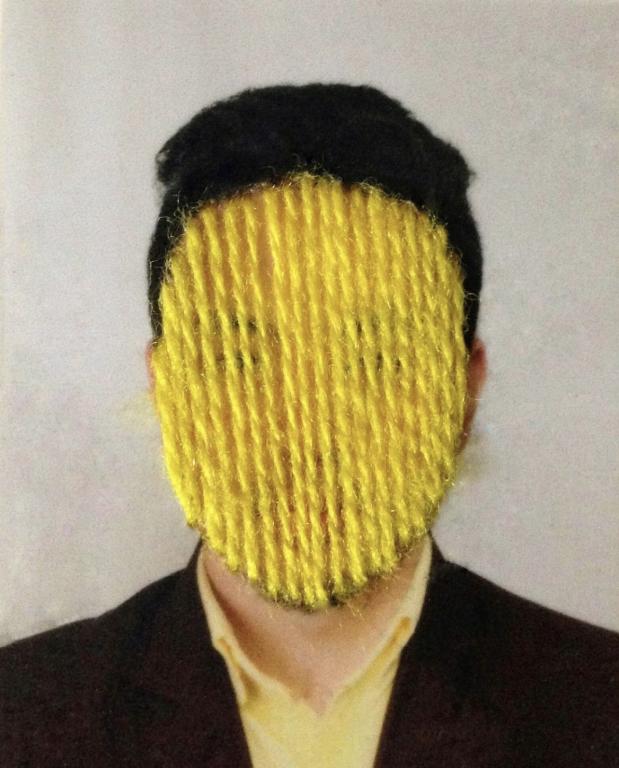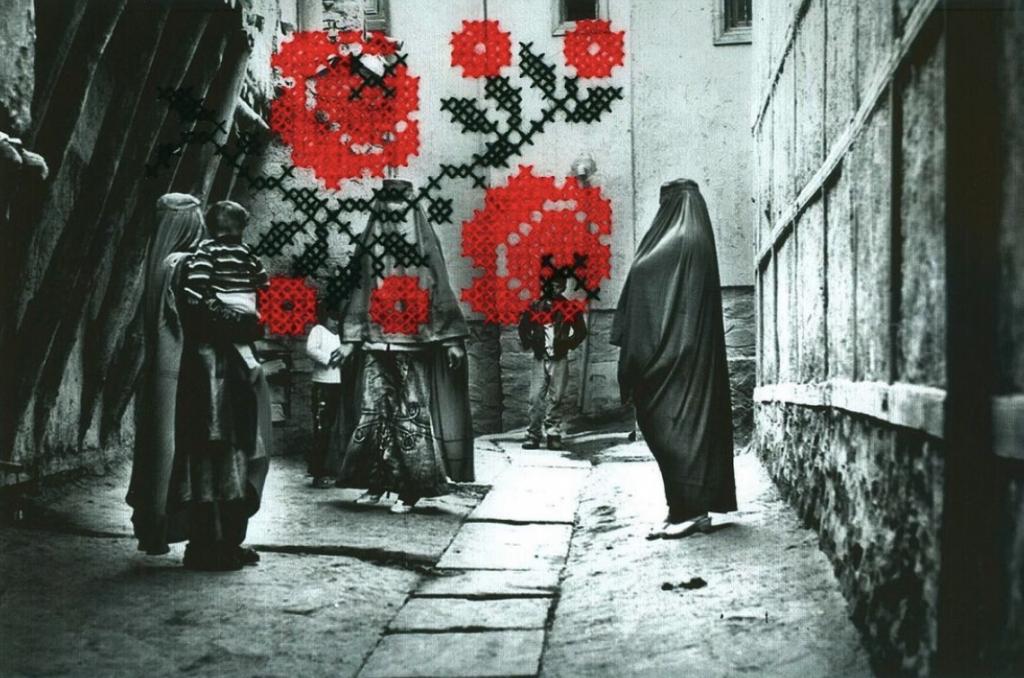 Latifa Zafar Attaii
Stitch by stitch, Latifa Zafar Attaii weaves her experiences, expressions and emotions, pouring her concerns and hopes into her absorbing works of art.
A multidisciplinary artist, Latifa Zafar Attaii who studied at the Faculty of Fine Arts at Kabul University in Afghanistan, uses photography, digital print, embroidery and cross stitching as tools to express herself in.
Portraits, self-portraits and banknotes are perforated with threads of colour partially hiding either the artist's image or depicted faces, an approach that exposes her vibrant needlework into powerful statements and artworks, reflecting the artist's personal experiences.
Having been projected to identity politics throughout her childhood and youth, feeling isolated in a patriarchal society, Latifa Zafar Attaii looked to art as an essential vehicle to convey her inner sentiments and thoughts, a voice and a way to cope.
As a woman and part of the Hazara community, she unjustly faced discrimination, eventually feeding her ordeal into her art, sharing the hidden stories and pains she has witnessed and lived through, weaving that into an array of colour and patterns blossoming out across her digital or photographic artworks and portraits onto the viewer's attention.
Floral cross stitching enhancing the notion of hope amidst pain. The needle perforating the paper, creating a beautiful visual embroidered aesthetic, flower and thorn emulating both promise and anguish.
Latifa Zafar Attaii's art seems to blend past, present and future all in one frame, where her embroidery as an outer layer, hides and reveals what we see, what we choose to see, what we should see and what the artist wants us to see.
The artist won the UMISAA scholarship to study at Beaconhouse National University, in Lahore, Pakistan and has taken part in several group exhibitions in Dubai, Ajman, Abu Dhabi, Tehran, Goa, Lahore, Quetta and Kabul, as well as part of the Young Subcontinent Project of Serendipity Arts Festival in Goa, the Fadjr International Festival in Tehran and the Almurabba Arts Festival in Ajman, UAE. In 2021 she took the Second Prize of the Allegro Art Prize.
Latifa Zafar Attaii's work charges awareness with visual appeal, relaying poignant messages, looking at identity, gender, justice and equality.

---
For more information about the artist:
---
Pictures all copyright © Latifa Zafar Attaii
-"Self-Portrait" by Latifa Zafar Attaii. © Latifa Zafar Attaii
-"Self-Portrait" by Latifa Zafar Attaii. © Latifa Zafar Attaii
-"Self-Portrait" by Latifa Zafar Attaii. © Latifa Zafar Attaii
-by Latifa Zafar Attaii. © Latifa Zafar Attaii
-by Latifa Zafar Attaii. © Latifa Zafar Attaii
-"Money Note Series" by Latifa Zafar Attaii. 2016. © Latifa Zafar Attaii
-"Money Note Series" by Latifa Zafar Attaii. 2016. © Latifa Zafar Attaii
-"Money Note Series" by Latifa Zafar Attaii. 2016. © Latifa Zafar Attaii
-"Money Note Series" by Latifa Zafar Attaii. 2016. © Latifa Zafar Attaii
-"Thousand Individuals" by Latifa Zafar Attaii. Thread on Passports Size Photo. © Latifa Zafar Attaii
-Detail of "Thousand Individuals" by Latifa Zafar Attaii. Thread on Passports Size Photo. 3.5 *5 cm. © Latifa Zafar Attaii
-Detail of "Thousand Individuals" by Latifa Zafar Attaii. Thread on Passports Size Photo. 3.5 *5 cm. © Latifa Zafar Attaii
-Detail of "Thousand Individuals" by Latifa Zafar Attaii. Thread on Passports Size Photo. 3.5 *5 cm. © Latifa Zafar Attaii
-Detail of "Thousand Individuals" by Latifa Zafar Attaii. Thread on Passports Size Photo. 3.5 *5 cm. © Latifa Zafar Attaii
-Detail of "Thousand Individuals" by Latifa Zafar Attaii. Thread on Passports Size Photo. 3.5 *5 cm. © Latifa Zafar Attaii
-'Untitled' by Latifa Zafar Attaii. Thread on Digital Print. 2016. © Latifa Zafar Attaii
-Untitled' by Latifa Zafar Attaii. Thread on Digital Print. 8" x 12". 2017. © Latifa Zafar Attaii